4/4 Johnson String Two-Star silver-mounted cello bow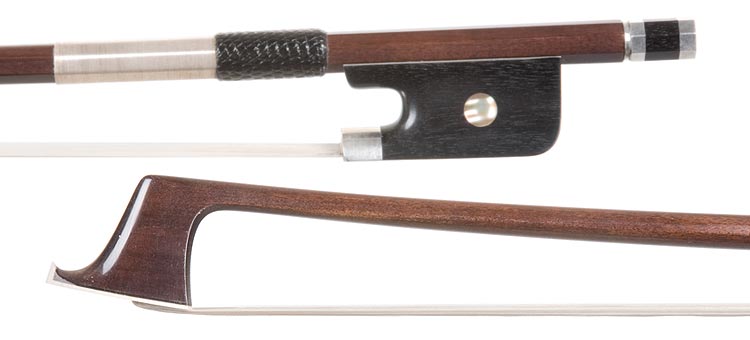 The Johnson String two-star workshop bows are made to our specifications and hand-selected from the very best Chinese workshops. All bows are handmade in the time-honored tradition from high quality materials.
Johnson String two-star cello bows are made of high quality pernambuco sticks which are nicely balanced.
Of the three levels of Johnson String workshop bows, the two-star bows are suitable for the intermediate player.
Features Include:
Silver-mounted plain ebony frogs (some frogs are decorated with Parisian eyes)
Silver winding with reptile grip
Silver buttons
Silver or mammoth ivory tips
High quality pernambuco wood
Highest quality horse hair
Weights between 80g-80.5g
Johnson String Two-Star cello bow Pernambuco, silver-mounted ebony frog. 4/4