16 3/8 Polstein and White viola, Boston 2013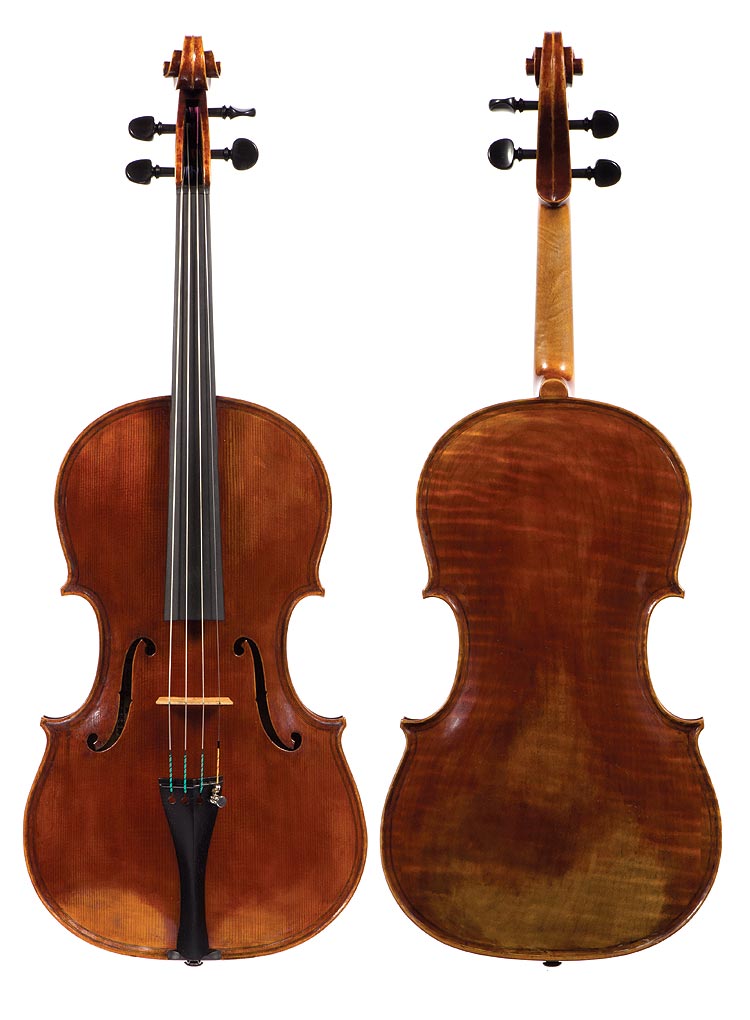 David Polstein and Christopher White are well-established, award-winning makers in the Boston area, and members of the American Federation of Violin and Bow Makers.
Both attended the North Bennet School of Violin Making in Boston, and went on to open their individual studios. The Polstein/White collaboration was born from years of friendship and the mutual desire to produce a professional quality viola at an affordable price.
Only three or four of these instruments are made each year, and each receives the exacting attention that the makers give to their personal works.
16 3/8 Polstein and White, Boston 2013 415 mm 16.5"
16.5"