16" Jonathan Cooper viola, 2002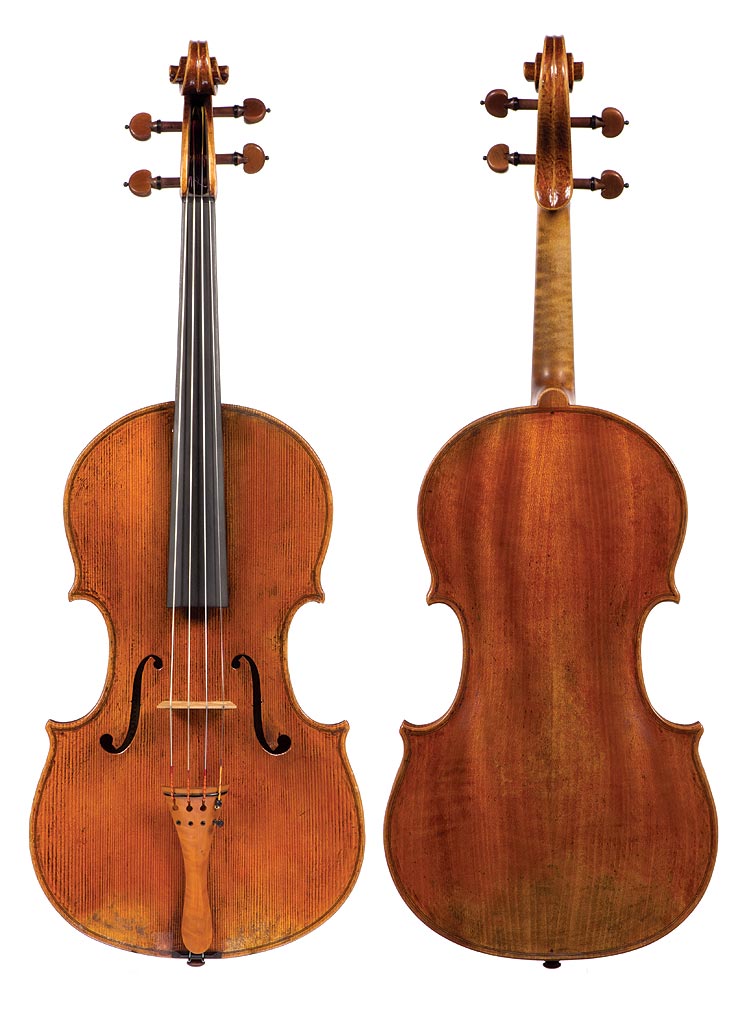 American luthier Jonathan Cooper was born in 1952 in New York. An accomplished fiddler, he won numerous competitions throughout Maine and New Hampshire, before becoming a violin maker. Cooper traveled to Cremona, Italy to study violin making with renowned luthier Gregg Alf, then returned to the United States to establish his own workshop in North Gorham, Maine.
To date, Cooper has made over 200 instruments, which are very popular among musicians worldwide, including professional orchestral and chamber music players, fiddlers, educators, and luminaries, such as fiddler Mark O'Connor. In 2002, Cooper built a violin in memory of Daniel Pearl, the Wall Street journalist and violinist killed by Pakistani Al-Qaeda, and donated it to the Mark O'Connor String Camp programs. Today, two violins, a viola, and a cello circulate among outstanding O'Connor string students as part of the Daniel Pearl Memorial Violin project begun by Jonathan Cooper.
Length of back: 406 mm 16" up to 16 1/2"