16 1/2 Christopher Germain viola, Chicago 1995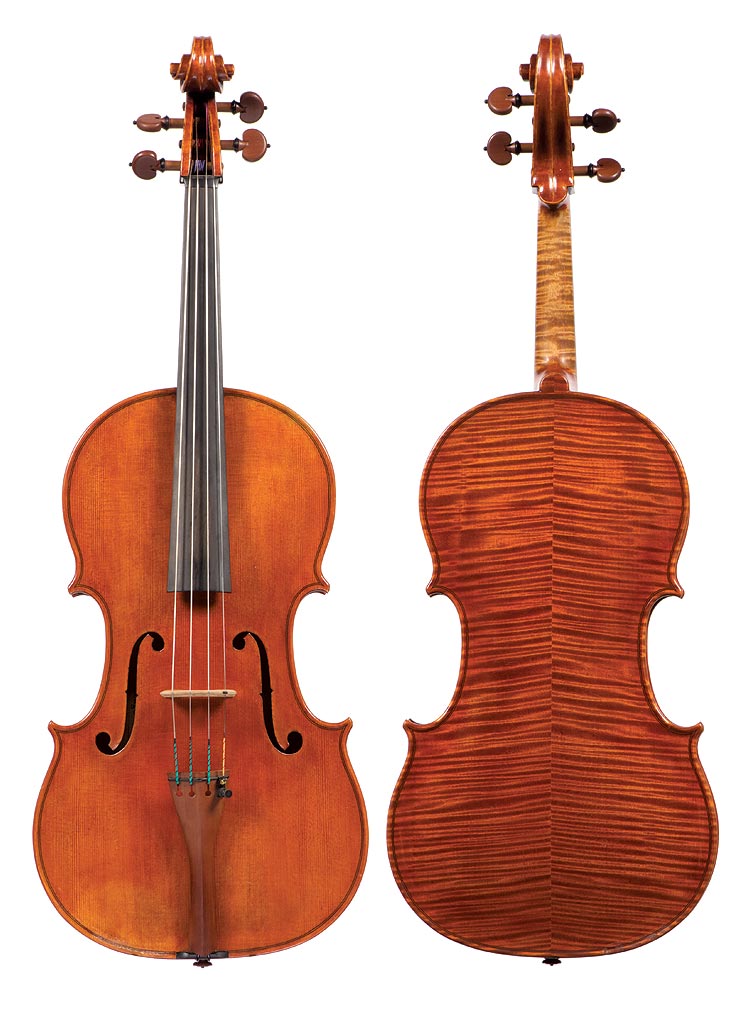 Award-winning luthier Christopher Germain builds violins, violas, and cellos from his studio in Philadelphia.
After attending the Chicago School of Violin Making, he worked for Kenneth Warren and Son and Bein & Fushi, before opening his own studio in Chicago in 1991. In 1995, Germain was invited by restorer Vahakn Nigogosian to assist in teaching at the Violin Society of America's Stringed Instrument Restoration Workshop at Oberlin College in Ohio, and currently serves as the program director.
Germain is a member of l'Entente Internationale des Maîtres Luthiers et Archetiers d'Art, the American Federation of Violin and Bow Makers, and has served on the Governing Board of the VSA. As former president of the AFVBM, he conceived and produced &quotThe American Violin,&quot a historic celebration of the art and craft of violin making in America, presented in 2006 at the Library of Congress in Washington, D.C.
Germain has served as a judge in international violin making competitions, is a frequent lecturer on violin restoration throughout the world, and is a regular contributor of articles to The Strad and Strings magazines.
16 1/2 Christopher Germain, Chicago 1995 Orange varnish. 420 mm. 16.5"
16.5"