Elio Severgnini cello, Castelleone 1994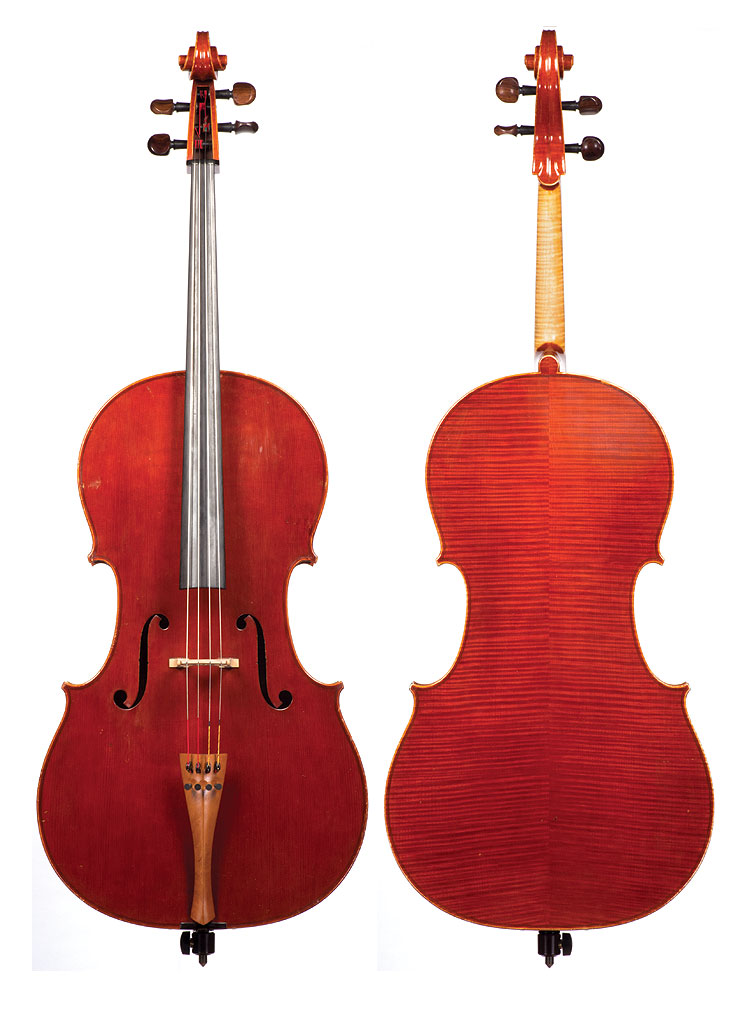 Elio Severgnini was born in Castelleone (Cremona) in 1971. He studied violin making with Giuseppe Milanesi from 1982-1990, and in 1985, enrolled at the Cremona International School of Violin Making, where he worked with Vincenzo Bissolotti. He was awarded the Walter Stauffer education grant each of the four years he was in attendance, and he received the certificate of Master Violin Maker in 1989. In 1990, he was invited to join the workshop of maker Francesco Bissolotti, where he would further refine his varnishing techniques.
In 1993, Severgnini opened his own studio in Castelleone, and collaborated with many violin makers, including Pierangelo Balzarini, Primo Pistoni, and Josè Maria Lozano. With Lozano, he continued to study and research different kinds of oil varnish, in particular, amber varnishes.
Elio Severgnini builds his instruments (in modern and antique models) following the classic Cremonese methods, inspired by instruments crafted by the great Italian masters of the 1700s. He has participated in many international competitions and has received numerous prizes, including fifth place for a cello at the 1994 International Competition of the Violin Society of America, as well as a Silver Medal for a violin and Certificate of Merit for a viola at the VSA's competition of 1995.
Severgnini's instruments are owned by professionals playing in orchestras throughout the world, as well as by conservatory students and instrument collectors.
Length of back: 761 mm 4/4