Roger Francois Lotte nickel-mounted viola bow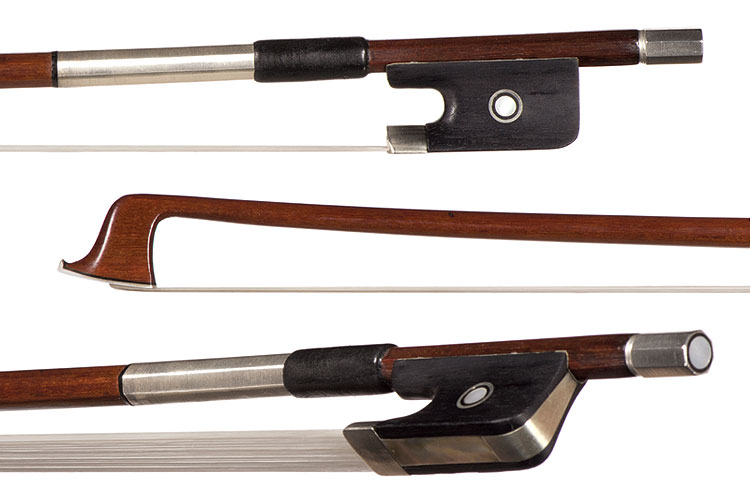 French bow maker Roger Lotte was born in 1922 in Mirecourt and died in 1989 in Nancy, France. He descended from a family of violin and bow makers: his grandfather Georges worked for Jean-Baptiste Vuillaume and Honoré Derazey, and his father François apprenticed with Charles Bazin and ran a successful business in Paris. Roger took over the Lotte workshop in 1960, becoming a prolific maker of bows for prominent violin dealers.
This viola bow, stamped Roger François Lotte, is being sold with a certificate of authenticity from Salchow and Sons.
16" and larger