Alessandro Viola & Outfit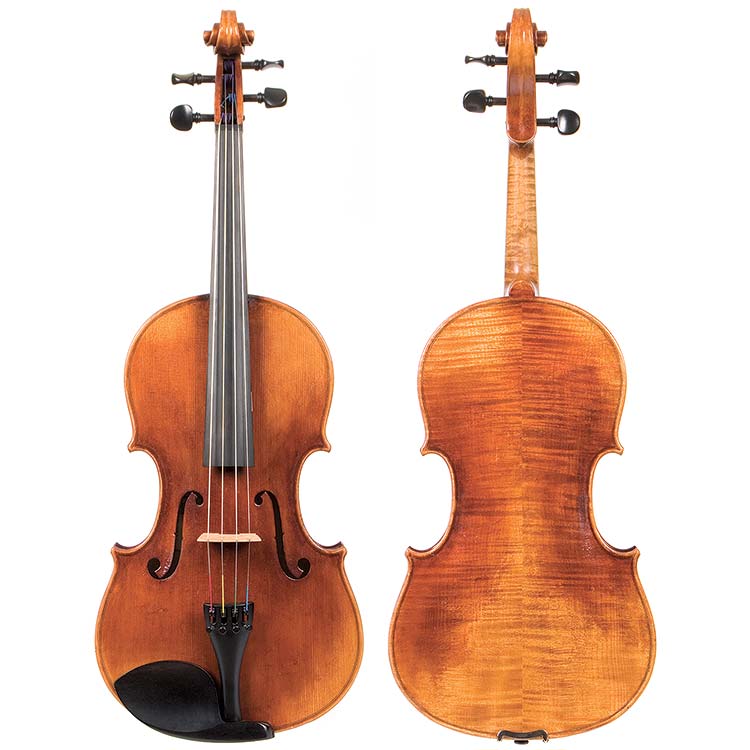 Alessandro Viola
Alessandro violas are from William Lu, violin maker of the Violmaster company in China.
Set up by our workshop, the instruments have received rave reviews. Our own workshop fits high quality ebony pegs and a fingerboard planed for proper scoop, a custom-carved Despiau "Superieur" bridge, and a Wittner tailpiece.
Please Note:
Any instrument or bow (with the exception of electric instruments, fretted instruments and "student bows") purchased at Johnson's, whether online or in our shop, comes with the same guarantees and trade-up policies.
Any returns made within 14 days of purchase will be honored with a full refund.
Returns must be in original condition.
If you would like to try instruments or bows in one of our sales showrooms, please contact our sales staff to schedule an appointment.
To schedule an appointment or for more information, please contact our Sales Department at sales@johnsonstring.com or by phone at 800-359-9351. Please follow the prompts for instrument and bow sales.