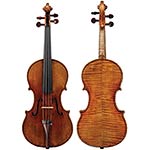 Featured Violin
About George Craske
George Craske (1795-1888) is widely accepted to be history's most prolific violin maker with a total production of over 2000 violins, 300 violas, 250 cellos and 20 double basses. He accomplished this alone, without assistants or apprentices.
Mr, Craske was the son of the local bandmaster in Bury St Edmunds. He made instruments for Thomas Dodd and for the firm of Muzio Clementi in London before moving to Bath. While in Bath he sourced fine original examples of both Stradivari and Amati violins and made many copies in both styles.
After short stays in Leeds and Sheffield, he moved to a Birmingham shop for roughly 20 years. During this period he was reclusive, only allowing his good friend, George Crompton, to enter his workshop. Mr. Crompton did much to promote Craske's work during this period.
About This Violin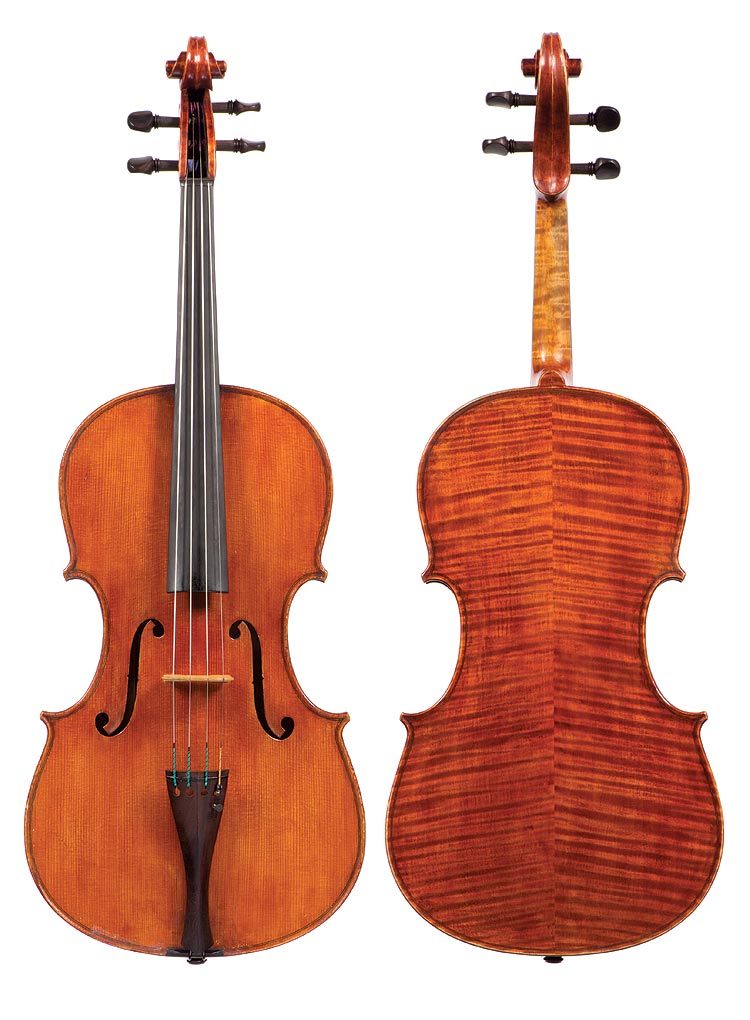 Featured Viola
About Geoffrey Ovington
American luthier Geoffrey Ovington (b. 1946) has crafted violins, violas, and cellos since 1973. He studied violin making with James Coggin in Manhattan before opening his own studio in upstate New York. His instruments are played by professionals in European and American orchestras, including the Royal Concertgebouw of Amsterdam, the Opera Orchestra of La Scala, the New York Philharmonic, the Metropolitan Opera Orchestra, and the Los Angeles Chamber Symphony, among numerous others. In 1991, he was commissioned by the Vienna Philharmonic to make three violas to be played by members of that orchestra. His instruments have won numerous awards, including medals at the Violin Society of America International Competitions, and are highly regarded among professionals and students pursuing professional careers.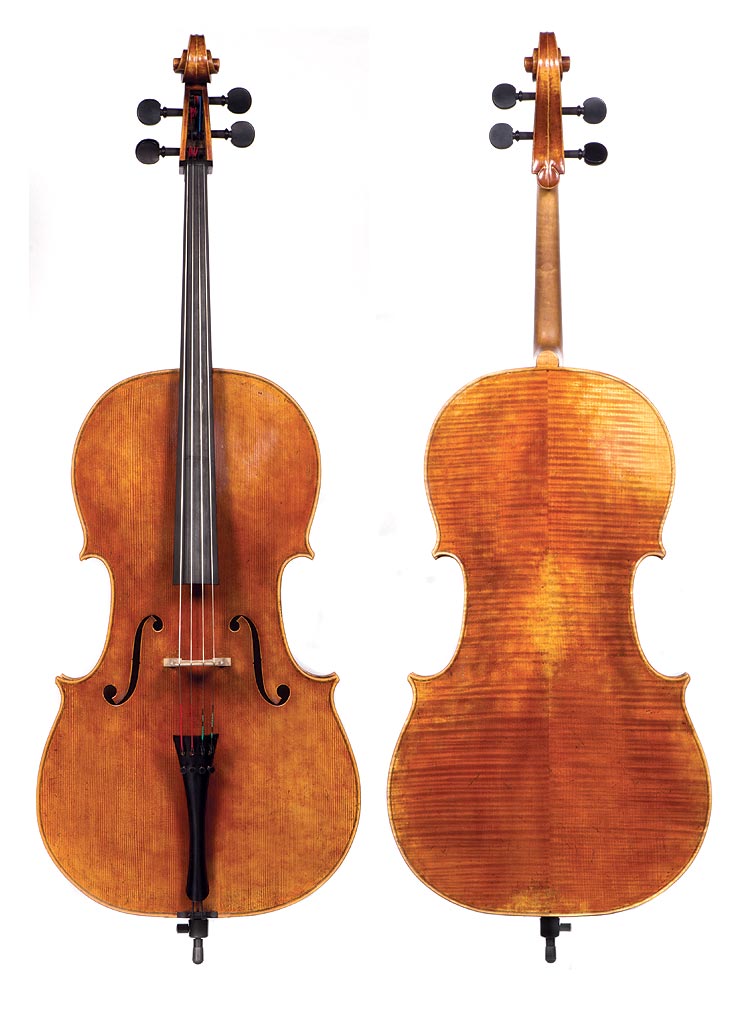 Featured Cello
About Arie Bernard Werbrouck
Arie Bernard Werbrouck is a Flagstaff, AZ based instrument maker, specializing in fine violins, violas, and cellos. Born in Belgium, he moved to the United States in 1989.
A graduate of the Interlochen Arts Academy, Mr. Werbrouck attended New England Conservatory, where he completed his Bachelor's Degree in Music Performance. He later graduated from the North Bennett Street School of Violin Making in Boston, under the instruction of Roman Barnas.
Mr. Werbrouck has worked under such prestigious violin makers as Ray Melanson and Feng Jiang, in addition to serving as assistant instructor to Francis Morris at the University of New Hampshire Violin Summer Program. Former luthier positions include Johnson Strings in Boston, MA, and Shar Violin Shop in Ann Arbor, MI.
Please Note:
Any instrument or bow (with the exception of electric instruments, fretted instruments and "student bows") purchased at Johnson's, whether online or in our shop, comes with the same guarantees and trade-up policies.
Any returns made within thirty days of purchase will be honored with a full refund.
Returns must be in original condition.
If you would like to try instruments or bows in one of our sales showrooms, please contact our sales staff to schedule an appointment.
To schedule an appointment or for more information, please contact our Sales Department at sales@johnsonstring.com or by phone at 800-359-9351. Please follow the prompts for instrument and bow sales.