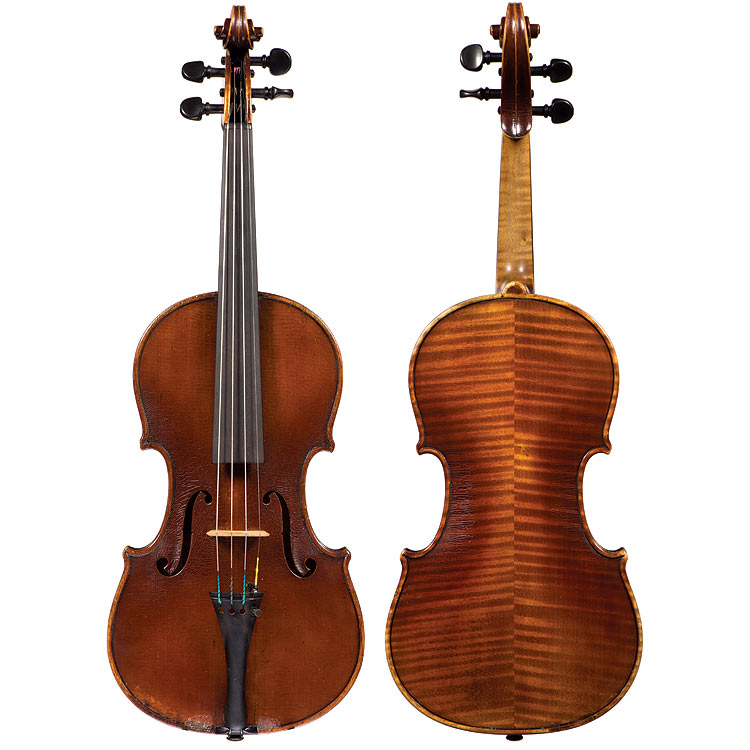 Featured Violin
About Willibald Conrad Stenger
American luthier Willibald Conrad Stenger was born in 1872 in Roanoke, Illinois and died in 1949 in Interlochen, Michigan. He worked in Topeka, Kansas before moving to Chicago in 1909, where he established an independent workshop. Also a bow maker, Stenger's workshop thrived through 1942. His best instruments are labeled W. C. Stenger, such as the violin offered here.
About This Violin
Chicago 1923 Slightly shaded red brown varnish. 358mm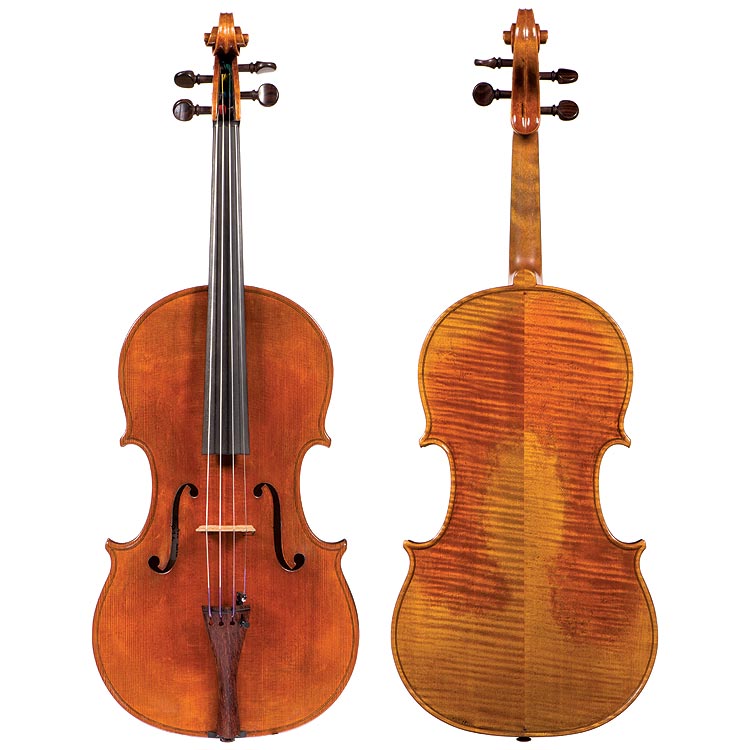 Featured Viola
About Neil Kristof Ertz
Scottish luthier Neil Kristof Ertz (b. 1966) studied at the Newark School of Violin Making. Before establishing his own workshop in Cambridge, England in 1997, he worked for some of the leading restoration workshops in Holland, France, and Germany, including Geigenbau Machold and the workshop of Roger Hargrave.
An authority on the life and work of Joseph Guarneri del Gesù, Ertz collaborated with Peter Biddulph and other prominent violin experts to contribute scholarly research to the exhibition "Violin Masterpieces of Guarneri del Gesù" held at the Metropolitan Museum in New York in 1994, and to the book "Giuseppe Guarneri del Gesù," published in 1998.
Ertz returned to his native Scotland in 2009, where he currently builds instruments based on the models of the Cremonese masters from his Edinburgh workshop. He won First Prize at the International Violin Making Competition in Querétaro, Mexico in 2001.
About This Viola
Edinburgh 2016 416 mm, 16 1/2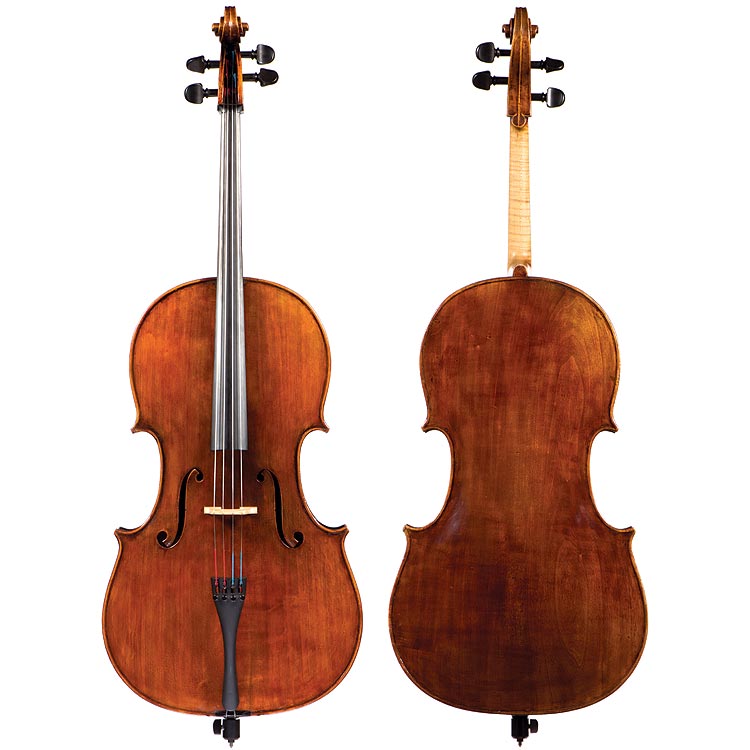 Featured Cello
About Mario Gadda
Italian maker Mario Gadda (1931 - 2008) was born in Mantua in 1931 and died there in 2008. He was a student of his father, the renowned maker Gaetano Gadda (1900 - 1956), who studied and worked with Stefano Scarampella and took over the Scarampella workshop in 1925. Mario Gadda built instruments together with his father based on models by Scarampella and master Cremonese makers, while developing his own style and models. He inherited the Gadda workshop after his father's death in 1956 and continued a prolific output specializing in Scarampella and Balestrieri copies. His instruments display superlative craftsmanship and are very highly sought after by professional players.
About This Cello
Mantua 1972 754.5mm
Please Note:
Any instrument or bow (with the exception of electric instruments, fretted instruments and "student bows") purchased at Johnson's, whether online or in our shop, comes with the same guarantees and trade-up policies.
Any returns made within thirty days of purchase will be honored with a full refund.
Returns must be in original condition.
If you would like to try instruments or bows in one of our sales showrooms, please contact our sales staff to schedule an appointment.
To schedule an appointment or for more information, please contact our Sales Department at sales@johnsonstring.com or by phone at 800-359-9351. Please follow the prompts for instrument and bow sales.