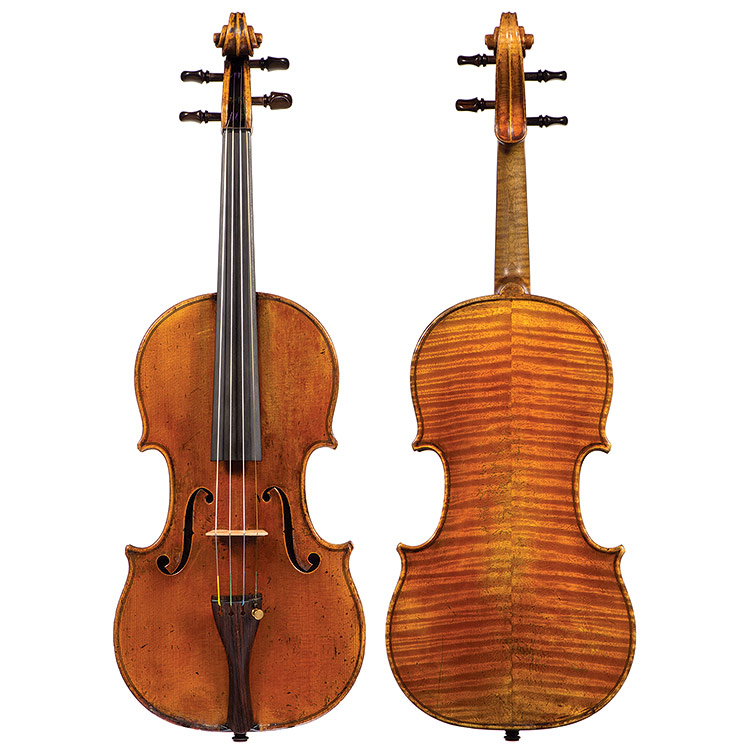 Featured Violin
About Nestor Audinot
The best-known luthier of the Audinot family of violin makers, and among the greatest French makers of the 19th century, Nestor Dominique Audinot was born in 1842 in Mirecourt, France. He studied with his father Léopold Audinot before moving to Paris in 1863 to work with Sébastian Vuillaume, the nephew of Jean-Baptiste Vuillaume. In 1868, Audinot opened his own workshop, where he established himself as a prolific maker of classic Cremonese models, particularly those of Guarneri del Gesù. Upon the deaths of both Sébastien and Jean-Baptiste Vuillaume in 1875, Audinot took over Sébastien's business, continuing to serve the clientele of both Vuillaume workshops. He retired in 1908, passing his business to Eugène Corvisier. Nestor Audinot died in Paris in 1920.
About This Violin
Nestor Audinot no. 388 | Paris 1881 | 359 mm | 4/4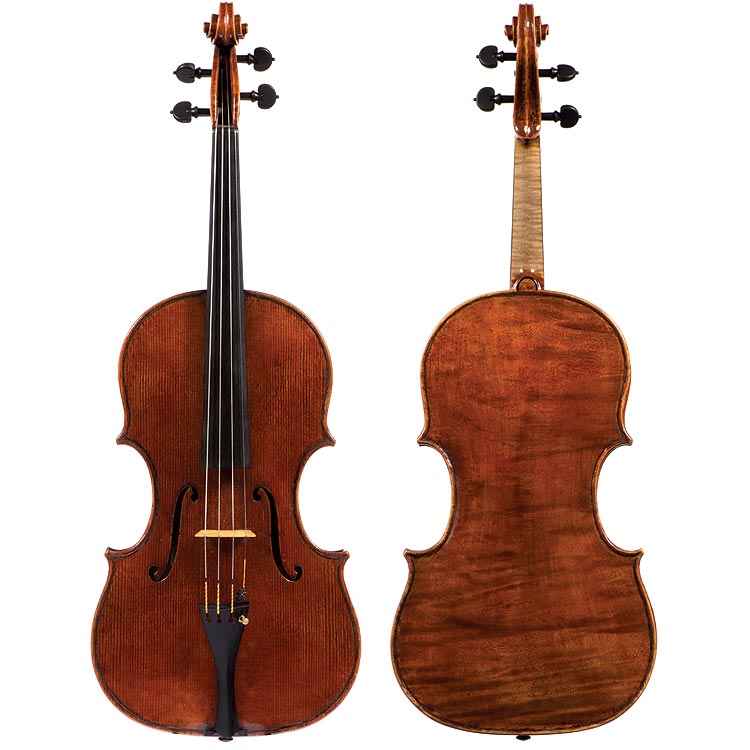 Featured Viola
About Philip Ihle
Luthier Philip Valentin Ihle studied at the Cremona International School of Violin Making before taking a job in repair and restoration at Wilhelm Geigenbau in Switzerland. In 2005, he relocated to London, where he worked at Florian Leonhard Fine Violins for several years. In 2013, Ihle opened his own business, Ihle Violins in central London, where he currently makes and restores violins, violas, and cellos. Ihle won a silver medal for workmanship for his copy of the Rouse-Boughton Stradivari violin entered into the 2015 Violin Society of America International Competition. He has appeared as a guest lecturer at the Association of Swiss Violin and Bow Makers and the British Violin Making Association, and his London workshop was featured in the July 2014 issue of The Strad.
About This Viola
Philip Ihle | London 2015 | 16 1/2 | 418mm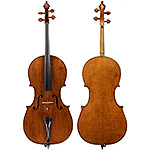 Featured Cello
About Giacomo Rivolta
Italian luthier Giacomo Rivolta (c.1770 - c.1844) was one of the most important makers in Milan in the early 19th century. Through his association with Count Cozio di Salabue--the collector and connoisseur of 18th century Cremonese instruments--Rivolta became a skilled copyist of Stradivari models. His copying expertise and methods contributed to the resurgence of Cremonese violin making techniques in the 19th century in Milan and beyond. As Rivolta's instruments are quite rare, it is our opinion that this cello was made by another Italian luthier influenced by his work.
About This Cello
Rivolta school circa 1830 labeled Giacomo Rivolta | Milan 1830 | 758mm | 4/4
Please Note:
Any instrument or bow (with the exception of electric instruments, fretted instruments and "student bows") purchased at Johnson's, whether online or in our shop, comes with the same guarantees and trade-up policies.
Any returns made within 14 days of purchase will be honored with a full refund.
Returns must be in original condition.
If you would like to try instruments or bows in one of our sales showrooms, please contact our sales staff to schedule an appointment.
To schedule an appointment or for more information, please contact our Sales Department at sales@johnsonstring.com or by phone at 800-359-9351. Please follow the prompts for instrument and bow sales.