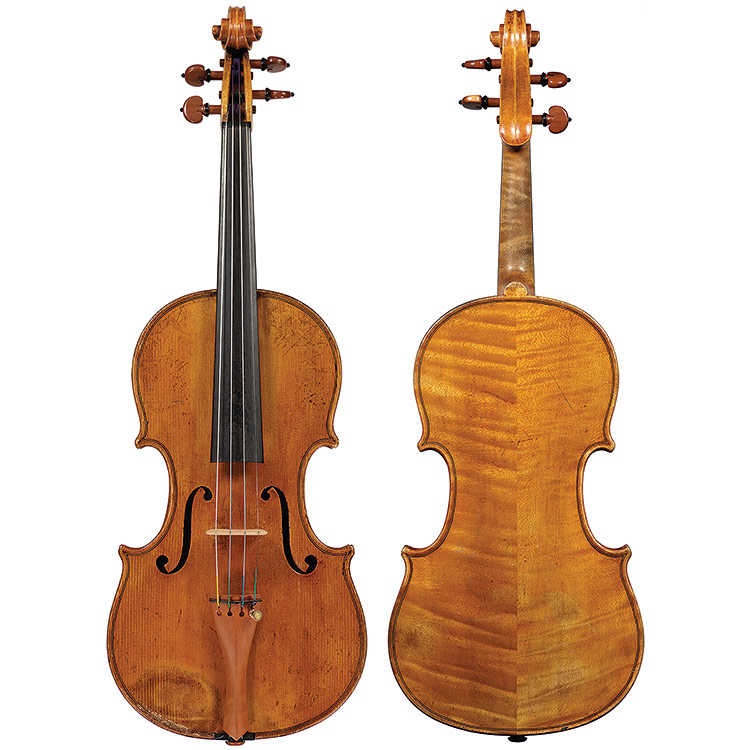 Featured Violin
About Guglielmo Rossi
Guglielmo Rossi (c. 1875-1949) was the son and pupil of Enrico Rossi (b. 1848). He worked in Pavia, just south of Milan, in the late 19th and early 20th centuries. Examples of this maker's work are rare and we are honored to be offering this violin in exceptional condition.
About This Violin
Sold with a certificate of authenticity from Reuning and Son Violins.
Guglielmo Rossi labeled Raffaele and Antoino Gagliano | Pavia late 19th century | Length of back: 358mm | 4/4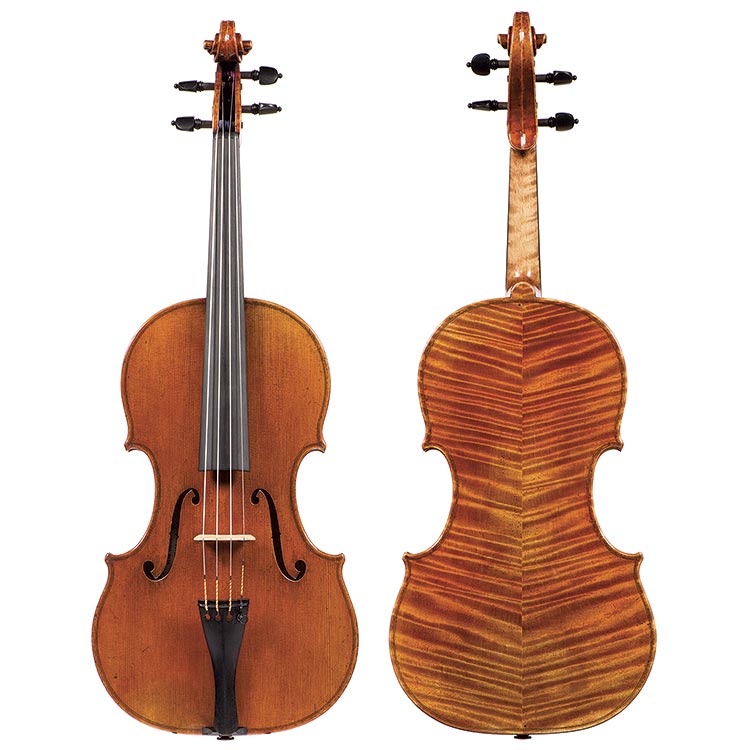 Featured Viola
About Raymond Melanson
In the mid 1970s, Ray Melanson studied art and violin performance at the University of Lowell in Massachusetts. At the suggestion of one of his professors, who saw his potential for woodworking, Ray enrolled in courses at the University of Rhode Island to study bow repair and rehairing with Arnold Bone, and violin repair with Hans Nebel. In the early 1980s, he traveled to Salt Lake City, Utah to study violin making with Peter Paul Prier at the Violin Making School of America. During that time and after graduating, Ray worked in the Prier workshop doing repairs and restorations.
In 1983, Ray returned to Massachusetts to found the Violin Making and Repair program at the North Bennet Street School in Boston. He taught at NBSS for four years, while continuing to restore stringed instruments and build his own violins, violas, and cellos. He now maintains his own workshop in Rochester, MA.
Melanson's violins have been distinguished by 14 awards received at the International Violin Making competitions held by the Violin Society of America. Three of his instruments have won silver medals for tone, and most recently, he won a Gold Medal for tone at the 2012 Art of Sound International Competition. During his 30 years as a violin maker, he has built over 300 instruments, 80 of them cellos. His instruments are owned by musicians all over the world, including many well-known soloists, as well as recording artists and players in major symphony orchestras.
About This Viola
Raymond Melanson | Rochester, Massachusetts 2016 | Length of back: 405mm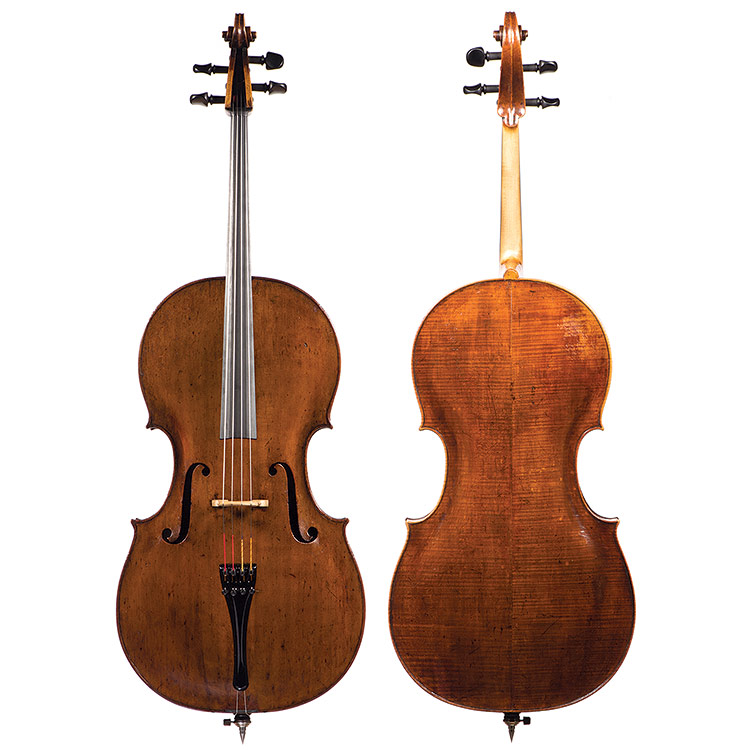 Featured Cello
About Thomas Smith
Thomas Smith (d. 1790) was among the most influential English makers of the mid 18th century. He worked at the Golden Harp (also known as The Harp and Hautboy) in Piccadilly, London, run by Peter Wamsley I (c. 1670 - 1744) and his son Peter Wamsley II (c. 1715 - c. 1751). The workshop served the most distinguished musicians of the time, including Frederick Louis, the first Duke of Edinburgh and Prince of Wales, who played the viola and the cello.
Smith maintained the shop's high standards when he took over the Wamsley business in 1751, significantly influencing English makers throughout the remainder of the century with his copies of Stainer and Stradivari models. Several esteemed makers of the London School apprenticed with Smith, including Joseph Hill (1715 - 1784) and Benjamin Banks (1727 - 1795).
About This Cello
Thomas Smith | London 1750 | Length of back: 738mm | 4/4
Please Note:
Any instrument or bow (with the exception of electric instruments, fretted instruments and "student bows") purchased at Johnson's, whether online or in our shop, comes with the same guarantees and trade-up policies.
Any returns made within 14 days of purchase will be honored with a full refund.
Returns must be in original condition.
If you would like to try instruments or bows in one of our sales showrooms, please contact our sales staff to schedule an appointment.
To schedule an appointment or for more information, please contact our Sales Department at sales@johnsonstring.com or by phone at 800-359-9351. Please follow the prompts for instrument and bow sales.