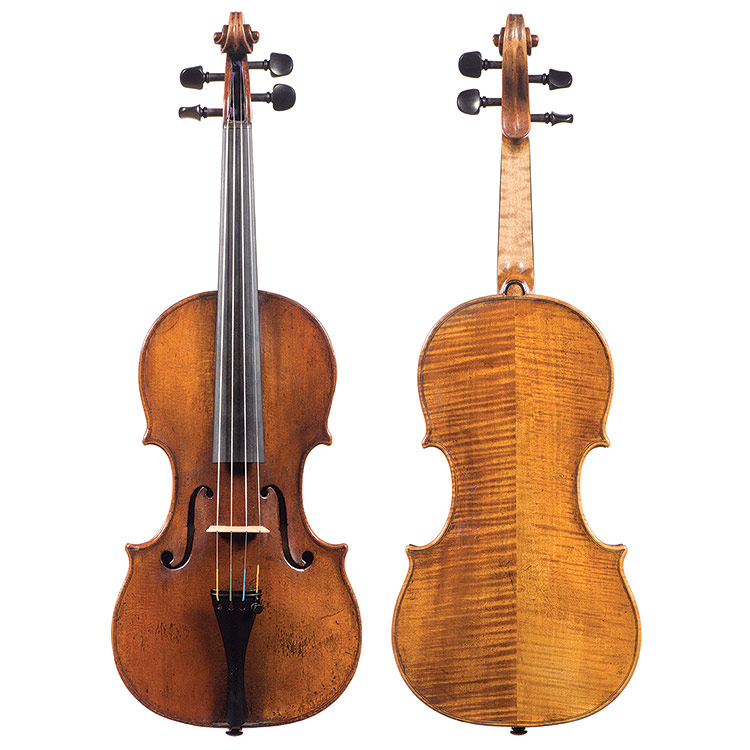 Featured Violin
About Joseph Hill
The first documented maker of the celebrated Hill dynasty of English luthiers, Joseph Hill (1715 - 1784) was born in Alvechurch, England and moved to London around 1746. By 1753, he had established his own business, where he worked prolifically with his five violin-making sons, the most notable being Joseph Hill II (1745 - 1793) and Lockey Hill (1756 - 1810). In the following generation, Hill's grandson Henry Lockey Hill (1774 - 1835) would pass the tradition to his own son, William Ebsworth Hill (1817 - 1895), founder of the most acclaimed violin company in London in the 19th century: W. E. Hill & Sons. W. E. Hill's own sons would carry the Hill name well into the 20th century as one of the most important in the history of violin making. Based on primarily Stainer and Amati models, the instruments of Joseph Hill I are among the finest examples 18th century English lutherie.
About this violin
Sold with a certificate of authenticity from Reuning and Son Violins.
Joseph Hill | London 1770 | Length of back: 355 mm | 4/4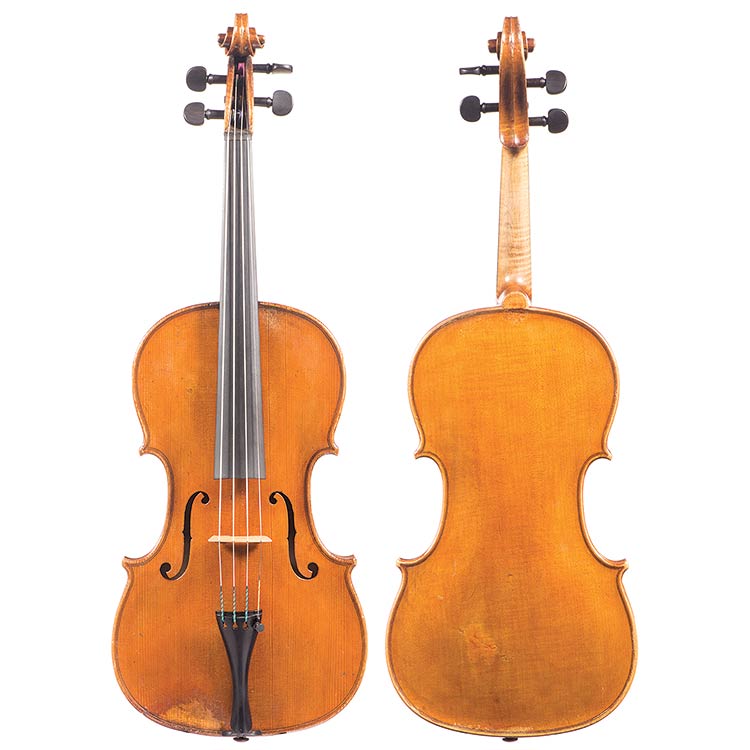 Featured Viola
About Johannes Cuypers
Dutch violin maker Johannes Theodorus Cuypers was born in Dornick in the Netherlands (now Emmerich, Germany) in 1724 and died in The Hague in 1808. Although little information about Cuypers' early life and training exists, he most likely studied with Jean Joseph (Baptiste) Wattier, who was established in The Hague c. 1724 - 1755. Cuypers' earlier instruments also suggest the influence of French makers, sharing characteristics with those of Louis Guersan (1713 - 1781), who was based in Paris. Cuypers trained his sons in violin making: Johannes Franciscus (1766 - 1828), who opened a workshop in Amsterdam, and Johannes Bernardus (1781 - 1840), whose own son, Johannes Franciscus Jr. (1808 - 1881) continued the Cuypers business in The Hague, until becoming a piano dealer in the mid 19th century. Considered one of the most important Dutch violin makers, Cuypers' instruments are very highly regarded and sought after.
Sold with a certificate of authenticity from Reuning and Son Violins.
About this viola
Johannes Cuypers | The Hague 1767 | Length of back: 387 mm 15" up to 15 1/2" | 15 1/4"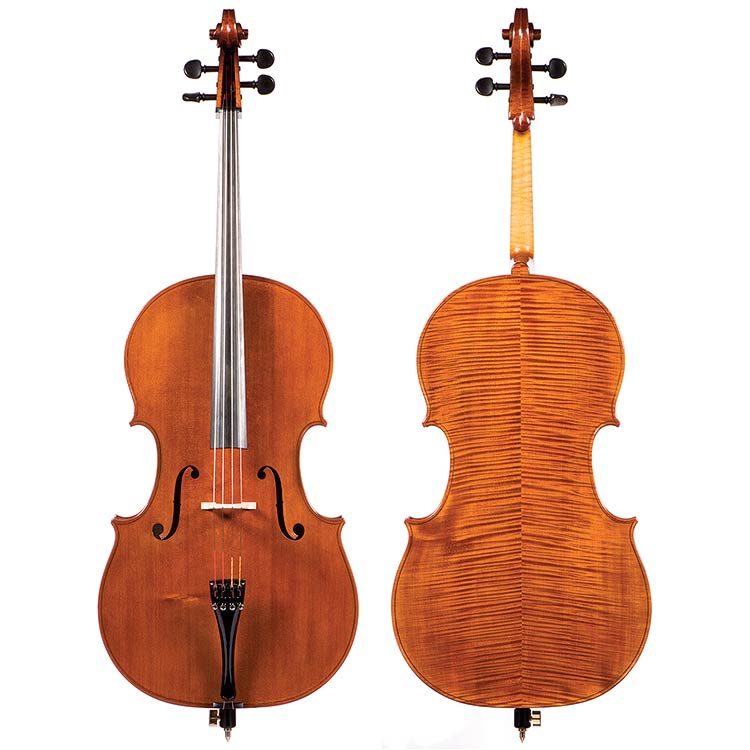 Featured Cello
About Michele Dobner
Italian luthier Michele Dobner (b. 1967) is a native of Vicenza, Italy. He trained in violin making and restoration in Milan, before moving to Madrid, Spain to work with Jose Maria Lozano. He now resides in Cremona, where he builds and restores instruments.
At the 2008 Violin Society of America competition, Dobner won two Silver Medals for cello and for a quartet. In both 2009­ and 2012, he was a finalist at the Cremona Triennale lutherie competitions. He was also a founding member of "Stradivariazioni," a Cremonese makers' group which hosted concerts and contemporary instrument exhibitions at the famous Stradivari House, where Stradivari worked and lived.
About this Cello
Michele Dobner | Cremona 2016 | Length of back: 751 mm | 4/4
Please Note:
Any instrument or bow (with the exception of electric instruments, fretted instruments and "student bows") purchased at Johnson's, whether online or in our shop, comes with the same guarantees and trade-up policies.
Any returns made within 14 days of purchase will be honored with a full refund.
Returns must be in original condition.
Read all about our trade-in policy.
If you would like to try instruments or bows in one of our sales showrooms, please contact our sales staff to schedule an appointment.
To schedule an appointment or for more information, please contact our Sales Department at info@carriagehouseviolins.com or by phone at 617-262-0051. Please follow the prompts for instrument and bow sales.