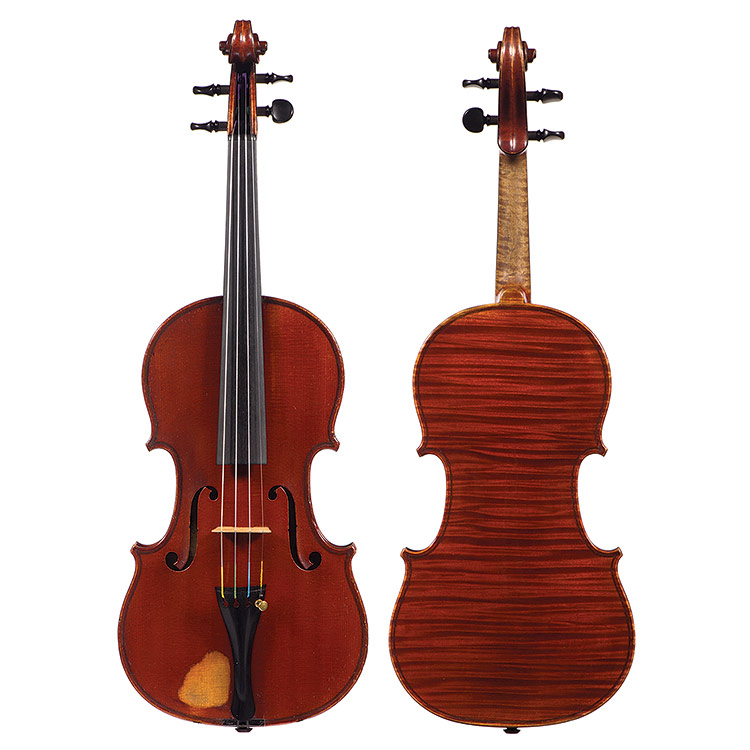 Featured Violin
About Gand and Bernardel
The highly successful, prolific, and influential violin making firm of Gand and Bernardel (Gand et Bernardel Frères) was founded by violin makers Charles Nicolas Eugène Gand and the brothers Gustave and Ernest Bernardel in Paris in 1866. Gand and the Bernardel brothers had trained under their respective fathers, Charles François Gand and Auguste Sebastien Philippe Bernardel, both of whom had studied with Nicolas Lupot, known as the "French Stradivari."
Through 1892, Gand and Bernardel produced a great number of instruments and bows of the highest quality, employing some of the finest makers of the time. Gustave Bernardel oversaw the firm until his retirement in 1901, when he sold the shop to two prominent employees, Albert Caressa and Henri Français. Under the name of Caressa & Français, the great Lupot tradition of violin making continued to the end of the 20th century under Emile Français, father of Jacques Français, who would in turn form one of the most prestigious violin shops of the late 20th and early 21st centuries.
Instruments from Gand and Bernardel are extremely well-regarded and highly sought after by professional musicians and those seeking a professional career.
About This Violin
Gand and Bernardel | Paris 1886 | Length of back: 358mm | 4/4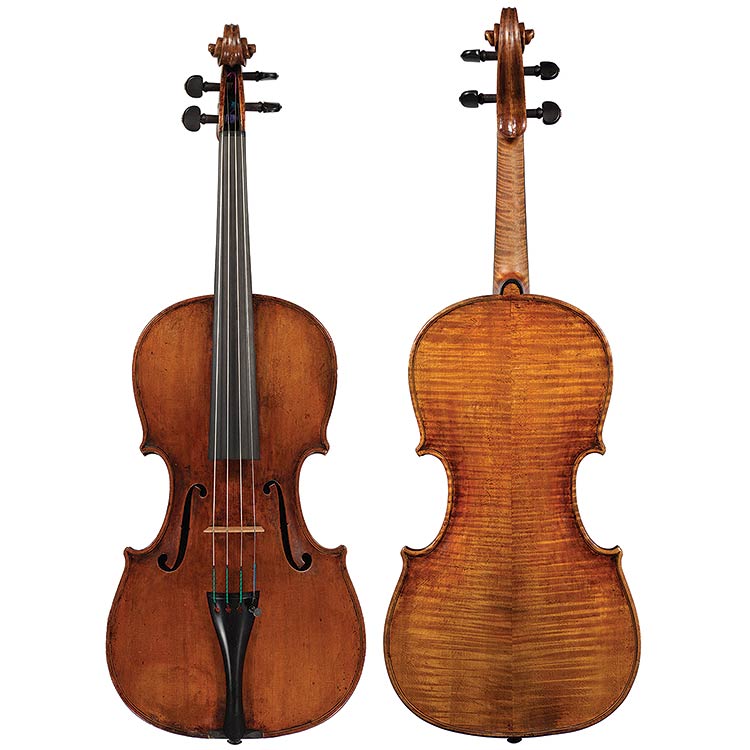 Featured Viola
About Antonio Pelizon
Italian violin maker Antonio Pelizon (Pellizon) was born in 1763 in the Gorizia province of Italy and died there in 1850. An active center of music, carpentry, and other artisanry since the early 18th century, Gorizia became well represented for violin making, due to the significant work of Pelizon and his four sons: Giuseppe Francesco (1800 - 1874), Antonio Vincenzo Giuseppe (Antonio II, 1809 - 1861), Carlo (1811 - 1891), and Filippo (1817 - 1897). Pelizon's instruments show the influence of Stradivari and Amati models incorporated with his own personal characteristics. A highly regarded maker of the Northern Italian school, many of Pelizon's and his sons' instruments are housed in the museum of the Gorizia Castle.
About This Viola
Sold with a certificate of authenticity from Reuning and Son Violins.
Antonio Pelizon | Gorizia 1814 | Length of back: 408mm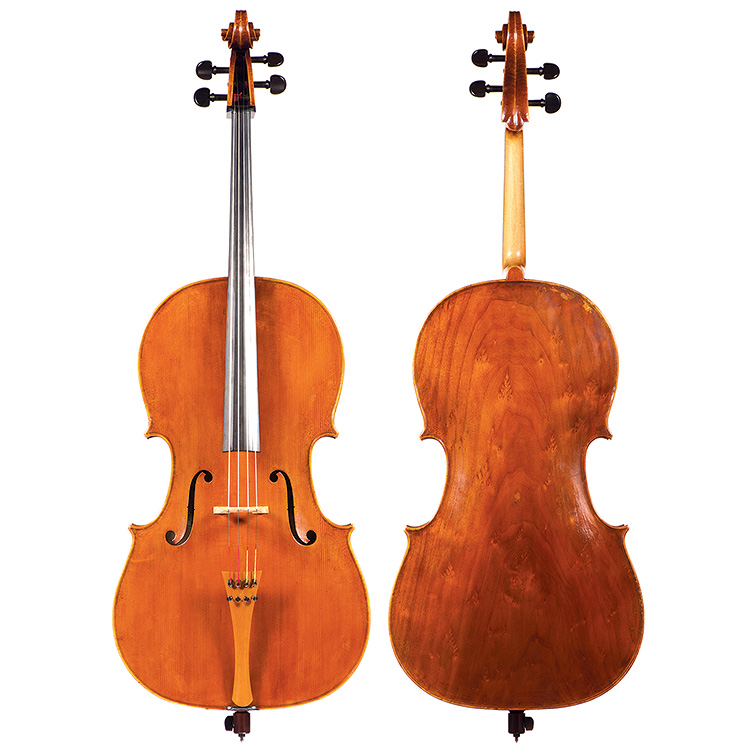 Featured Cello
About Guy Rabut
Guy Rabut was raised in a musical and artistic family where he began to play the cello at the age of nine. Along with his musical studies, he also developed a strong interest in the visual arts through his father, an artist by profession. This seminal association with music and art led to his career in violin making which began at The Violin Making School of America in Salt Lake City, Utah, where he graduated in 1978.
After working for five years at the prestigious firm of Jacques Français in New York City under Master restorer René Morel, Rabut established his own shop in New York City in 1984, dividing his time between making and restoring instruments. In 1992, with the opening of a workshop in Carnegie Hall, he began to focus exclusively on creating new violins, violas and cellos. Established over 30 years in New York, Rabut continues his dedication to new instruments in his workshop in the Chelsea district of Manhattan.
He has been featured in numerous articles and interviews in magazines and radio programs, and was the subject of a short film by Laredo Montoneri in 2014.
Rabut's instruments have won several awards in international competitions, and are owned by professional musicians throughout the world.
About This Cello
Guy Rabut | New York 2012 | Length of back: 733mm | 4/4
Please Note:
Any instrument or bow (with the exception of electric instruments, fretted instruments and "student bows") purchased at Johnson's, whether online or in our shop, comes with the same guarantees and trade-up policies.
Any returns made within 14 days of purchase will be honored with a full refund.
Returns must be in original condition.
If you would like to try instruments or bows in one of our sales showrooms, please contact our sales staff to schedule an appointment.
To schedule an appointment or for more information, please contact our Sales Department at sales@johnsonstring.com or by phone at 800-359-9351. Please follow the prompts for instrument and bow sales.