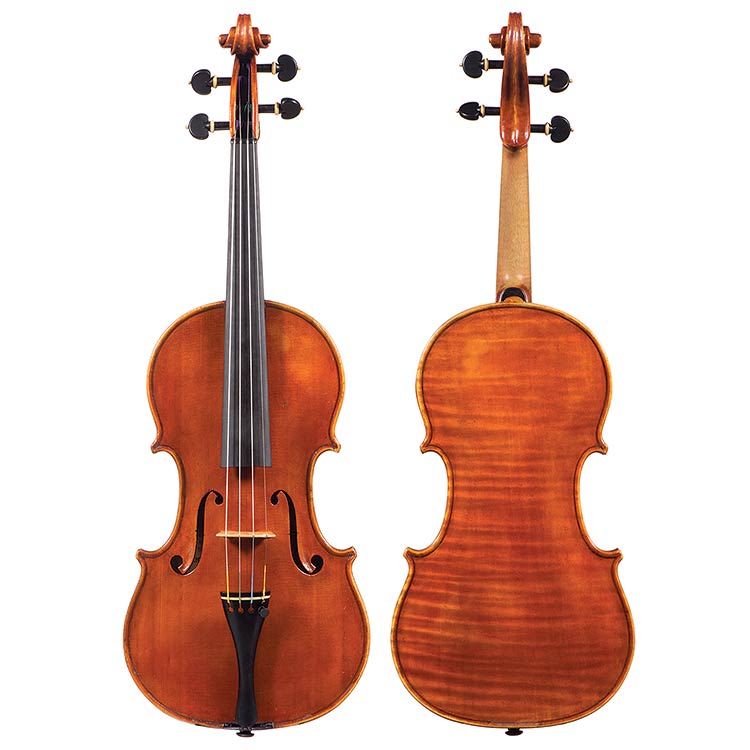 Featured Violin
About Vittorio Bellarosa
One of the last great makers of the modern Neapolitan school, Vittorio Bellarosa (1907- 1979) began making violins at an early age under the guidance of his father Riccardo. After studying briefly in Mittenwald, he moved to Rome to work with Rodolfo Fredi, before returning to Naples in the late 1920s to embark on a long and prolific career.
About this violin
Sold with a certificate of authenticity from Kenneth Warren and Son.
Vittorio Bellarosa | Naples 1951 | Length of Back: 355 mm | 4/4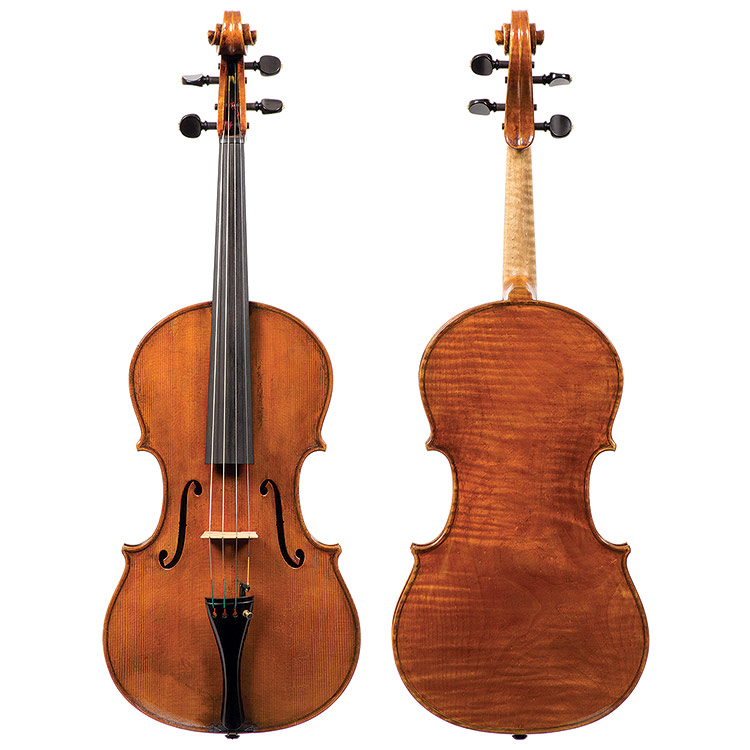 Featured Viola
About Filippo Fasser
Italian maker Filippo Fasser has been a professional violin maker since 1992, working in the heart of Brescia, Italy. He was born in Salò, near Brescia, on August 20th 1967, and attended the Violin Making International School of Cremona, where he graduated in 1998. His inspiration focuses on important violin makers who worked in the Lombard-Venetian area outside Cremona from 1600 to the beginning of 1900 such as Gio Paolo Maggini, Gasparo da Salò, Matteo Gofriller, Pietro Guarneri da Venezia, Francesco Mantegazza, Stefano Scarampella and Pietro Giacomo Rogeri.
In 2000, he founded the Officina Musicale, an association that organizes musical, artistic and cultural events with the purpose of promoting the art and science of violin making. Since May 2000, Officina Musicale has been setting up the "Concerto in Movimento" and many other shows.
About this viola
Filippo Fasser | Brescia 2012 | Length of Back: 409 mm | 16 1/8"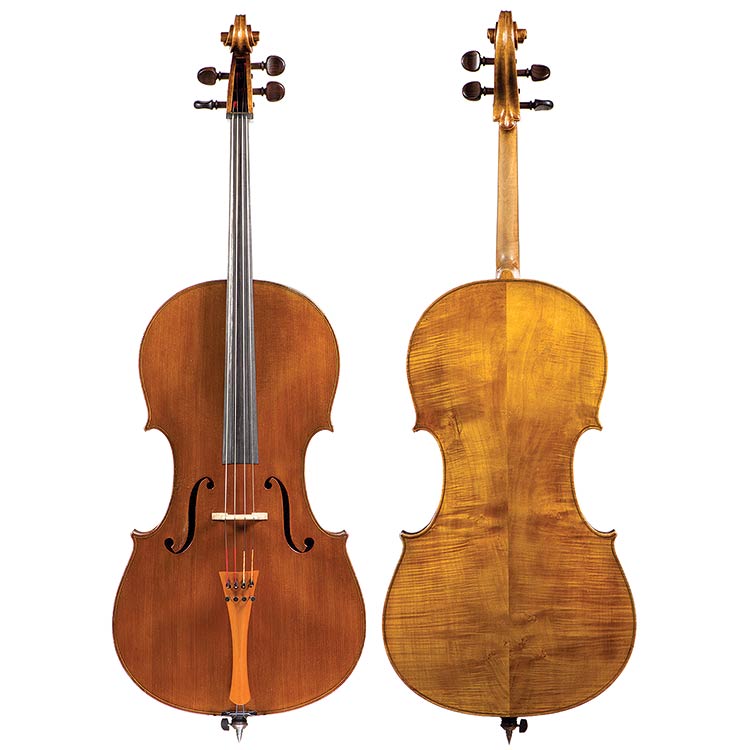 Featured Cello
About Fernando Gonzalez Solar
One of the most important Spanish luthiers of the 20th century, Fernando Gonzalez Solar (also known as Fernando Solar González) was born in 1922 in Oviedo, Spain and died in Madrid in 2011. He apprenticed in guitar making with Santos Hernández in Madrid from 1942 to 1944, then established his own workshop, where he turned to violin and bow making. He is renowned for his copy of Stradivari's famous decorated quartet, the "King of Spain" set of inlaid instruments made between 1696 and 1709, and housed in the Royal Palace of Madrid.
Solar's sons Fernando and Mercedes Solar also became luthiers, taking over the business after their father's retirement. Today, Solar's grandson Fernando Solar continues the family business, where he also participates in The Music of Recycling, a social project inspired by the Orchestra of Recycled Instruments of Cateura, by teaching underprivileged children of Madrid how to build orchestral instruments out of recycled items.
About This Cello
Fernando Gonzalez Solar | Madrid 1970 | Length of Back: 754 mm | 4/4
Please Note:
Any instrument or bow (with the exception of electric instruments, fretted instruments and "student bows") purchased at Johnson's, whether online or in our shop, comes with the same guarantees and trade-up policies.
Any returns made within 14 days of purchase will be honored with a full refund.
Returns must be in original condition.
Read all about our trade-in policy.
If you would like to try instruments or bows in one of our sales showrooms, please contact our sales staff to schedule an appointment.
To schedule an appointment or for more information, please contact our Sales Department at info@carriagehouseviolins.com or by phone at 617-262-0051. Please follow the prompts for instrument and bow sales.