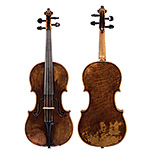 Featured Violin
About Joseph Bassot
French luthier Joseph Bassot was born in Mirecourt in 1740 and died in Paris c. 1808. Among the many violin makers of Mirecourt who moved to Paris during the second half of the18th century, Bassot is notable for his innovative approach of combining Cremonese techniques with his classic French training. He was established in Paris by the late 1770s, when Italian instruments were beginning to appear, brought by virtuoso emigrés such as violinist G. B. Viotti, who arrived in 1782 with his Stradivari. Influenced by other Cremonese instruments that survived the French Revolution, Bassot copied many elements of construction to create his unique style. An important figure in the history of French violin making for bridging the Italian and French styles, he is considered by some to be equal in workmanship and technique to his contemporary Nicolas Lupot, who further incorporated Italian methods.
About this violin
Sold with a certificate of authenticity from Jan Strick.
Joseph Bassot | Paris 1804 | Length of back: 358 mm | 4/4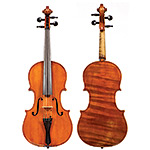 Featured Viola
About Robert Gasser
Born in Switzerland in 1958, Robert Gasser's passion for violin making led him to Cremona, Italy, wehere he studied at the International Violin Making School and established his own workshop. For over 30 years, he has studied the instruments of the great Cremonese masters and built instruments according to their methods.
Gasser is one of the founding members of the Cremona Consortium of Violin Makers, created in 1996 to promote the work of contemporary Cremonese luthiers throughout the world.
About this viola
Robert Gasser | Cremona 1982 | Length of back: 411 mm 16" up to 16 1/2" | 16 1/8"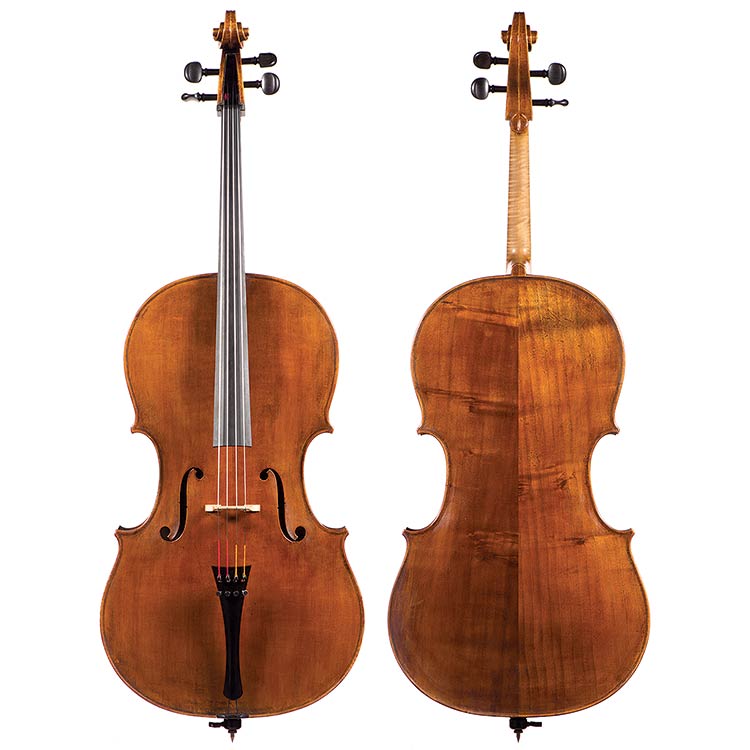 Featured Cello
About John Dailey
John Dailey cello, Boston 2017. Based on a model by Matteo Goffriller.
Currently the workshop manager at Carriage House Violins, John Dailey also maintains a career as a violin maker, building models based on Italian masters. John studied music theory, art, technical drawing, varnish, and violin making and its history at the Violin Making School of America in Salt Lake City from 1999 to 2003, then apprenticed with various luthiers, including John Young and Ryan Soltis.
About this Cello
John Dailey | Boston 2017 | Length of back: 765 mm | 4/4
Please Note:
Any instrument or bow (with the exception of electric instruments, fretted instruments and "student bows") purchased at Johnson's, whether online or in our shop, comes with the same guarantees and trade-up policies.
Any returns made within 14 days of purchase will be honored with a full refund.
Returns must be in original condition.
Read all about our trade-in policy.
If you would like to try instruments or bows in one of our sales showrooms, please contact our sales staff to schedule an appointment.
To schedule an appointment or for more information, please contact our Sales Department at info@carriagehouseviolins.com or by phone at 617-262-0051. Please follow the prompts for instrument and bow sales.