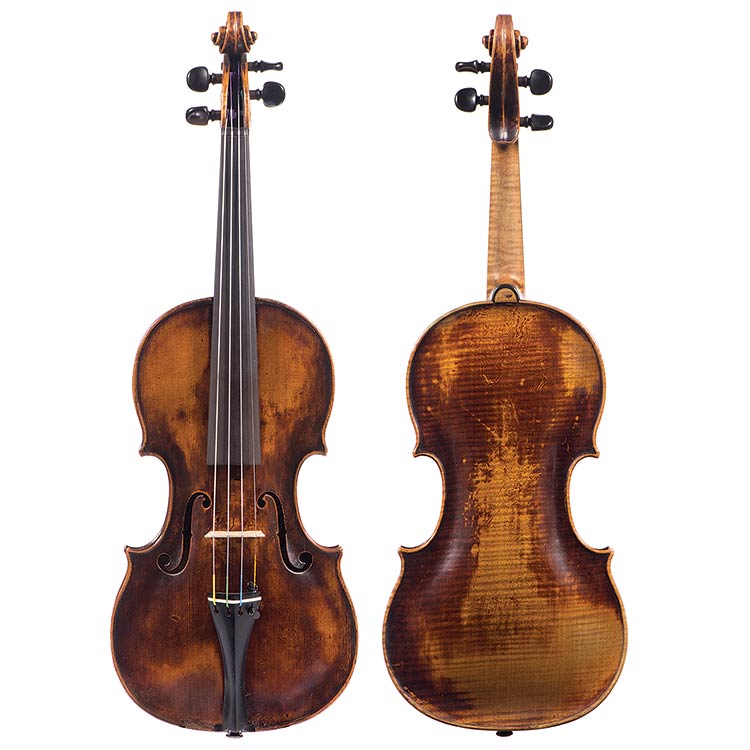 Featured Violin
About Leopold Widhalm
German violin maker Leopold Widhalm (1722 - 1776) was born in Horn, Austria, where he worked as a repairer of lutes, before learning to build his own instruments. He moved to Nürnberg (Nuremberg), Germany to study and work with Sebastian Schelle (1676 - 1744), whose daughter Barbara, he married. After Schelle's death, the couple took over the workshop, with Widhalm working prolifically to grow the business into the largest and most successful violin shop in Nürnberg, and becoming one of the most important German makers of the 18th century. Widhalm's instruments show the influence of Jakob Stainer, Giovanni Paolo Maggini, and other makers. His sons Martin Leopold Widhalm (1747 - 1806) and Gallus Ignatius Widhalm (1752 - 1822) also became violin makers, collaborating with their father on many instruments--the violin offered here is believed to be made by the senior Widhalm and Martin Leopold. Inheriting the shop after Barbara's death in 1781, the sons continued to label their instruments with Leopold's name, and the Widhalm dynasty continued with the son of Gallus Ignatius, Johann Martin Leopold Widhalm (b. 1799), well into the early 1800s.
About This Violin
Sold with a certificate of authenticity from Reuning and Son Violins.
Leopold Widhalm violin showing the collaboration with his son, Martin Leopold, and bearing a label dated Nürnberg, 1775.
Leopold Widhalm | Nürnberg, 1775 | Length of back: 357mm | 4/4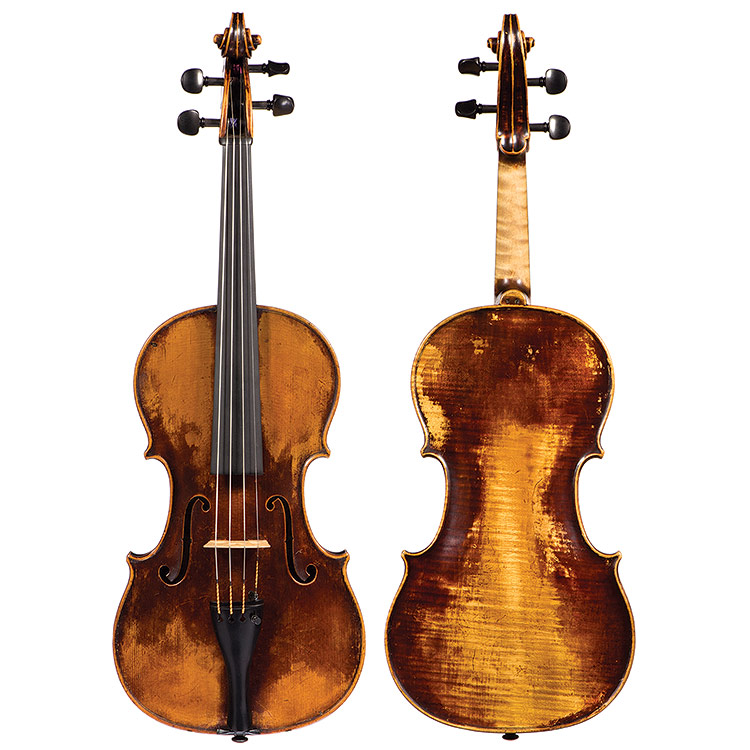 Featured Viola
About Franz Geissenhof
Known as the "Viennese Stradivari," Austrian violin maker Franz Geissenhof (1753 - 1821) is considered the most important luthier of the early 19th century Viennese school. Born in Füssen, Germany, he moved to Vienna in 1772, where he studied with Johann Georg Thir, taking over his teacher's workshop in 1781. Geissenhof's instruments followed the style of Stainer and Thir up to around the turn of the century, when he began incorporating Stradivarian forms and characteristics.
About This Viola
Franz Geissenhof | Vienna 1794 | Length of back: 377mm | 14 3/4"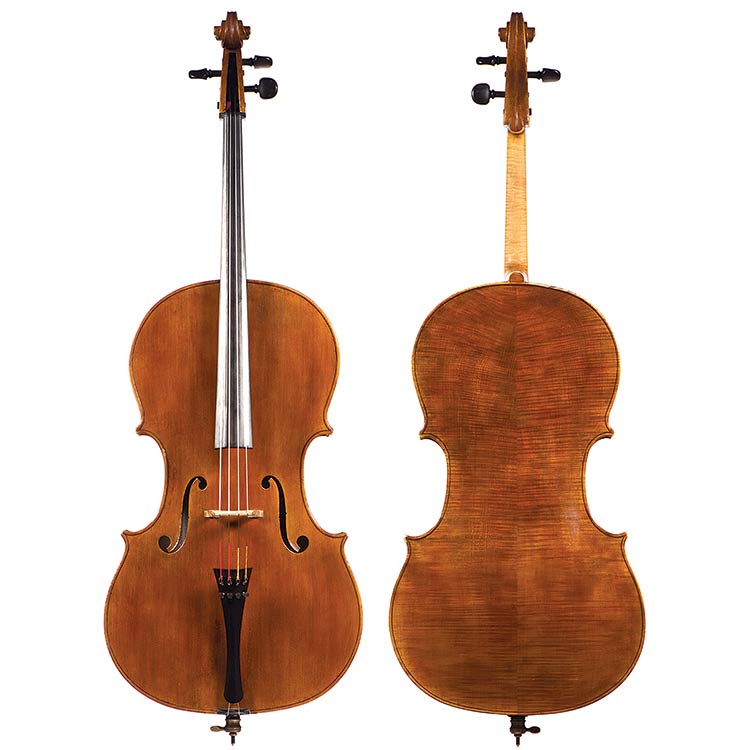 Featured Cello
About Michèle Ashley
American luthier Michèle Ashley was raised in the United States and completed her secondary education in France, where she studied cello and ethnomusicology. At age 19, she moved to Italy to train as a violin maker at the International School of Violin Making in Cremona, where she worked with G. B. Morassi and Pietro Sgarabotto. Ashley established her own workshops in Parma and later Verona, where she studied briefly with Renato Scrollavezza. Moving to Mantua, she then apprenticed with Mario Gadda, for whom she worked and made copies for many years. Many of her instruments of that period are being played on in major symphonies throughout Europe and Asia.
In 1985, Ashley moved to Boston, and began to focus primarily on building cellos. She has made over 130 instruments, owned and played by professional symphony musicians, students, and faculty of the top conservatories in the country. In 2004, she opened a second shop in Montréal, Quebec, and lives and works between Canada and the U.S.
About This Cello
Michèle Ashley | Montreal 2014 | Length of back: 746mm | 4/4
Please Note:
Any instrument or bow (with the exception of electric instruments, fretted instruments and "student bows") purchased at Johnson's, whether online or in our shop, comes with the same guarantees and trade-up policies.
Any returns made within 14 days of purchase will be honored with a full refund.
Returns must be in original condition.
If you would like to try instruments or bows in one of our sales showrooms, please contact our sales staff to schedule an appointment.
To schedule an appointment or for more information, please contact our Sales Department at sales@johnsonstring.com or by phone at 800-359-9351. Please follow the prompts for instrument and bow sales.