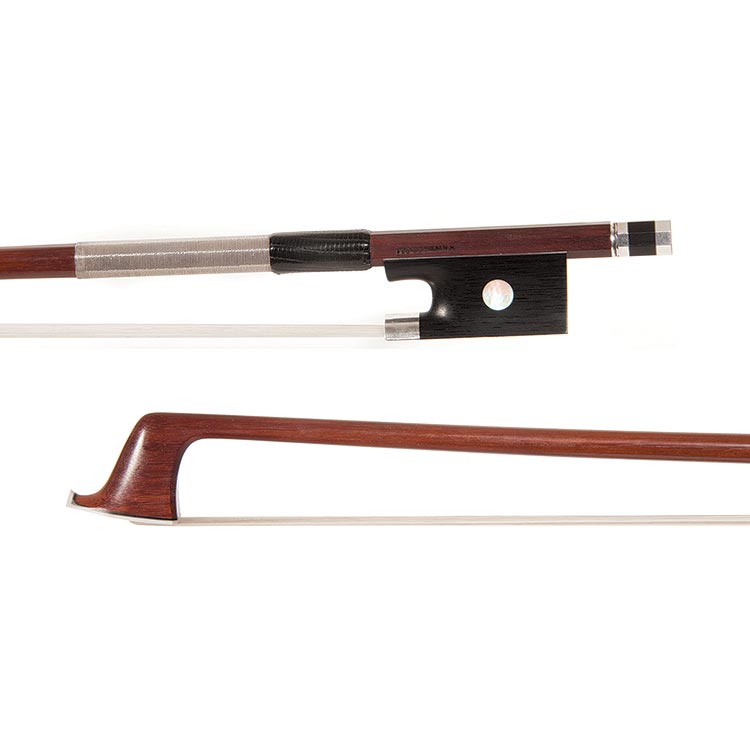 Featured Violin Bow
About Ole Kannestrom
Norwegian-born Ole Kanestrom resides in Port Townsend, Washington, a town dubbed the "Mirecourt of American Bow Making," where he has practiced his craft since 1996.
Kanestrom studied bow making under Charles Espey and continued his education in restoration and conservation of historically significant bows with former shop-mate Paul Siefried.
Kanestrom has won numerous awards for his bows, including Gold Medals for his viola bows and cello bows entered into the Violin Society of America competitions of both 2000 and 2002. His bows are owned by many of the world's top string players.
About This Violin Bow
Ole Kanestrom | Round | Silver-Mounted Ebony Frog | 63.3g | 4/4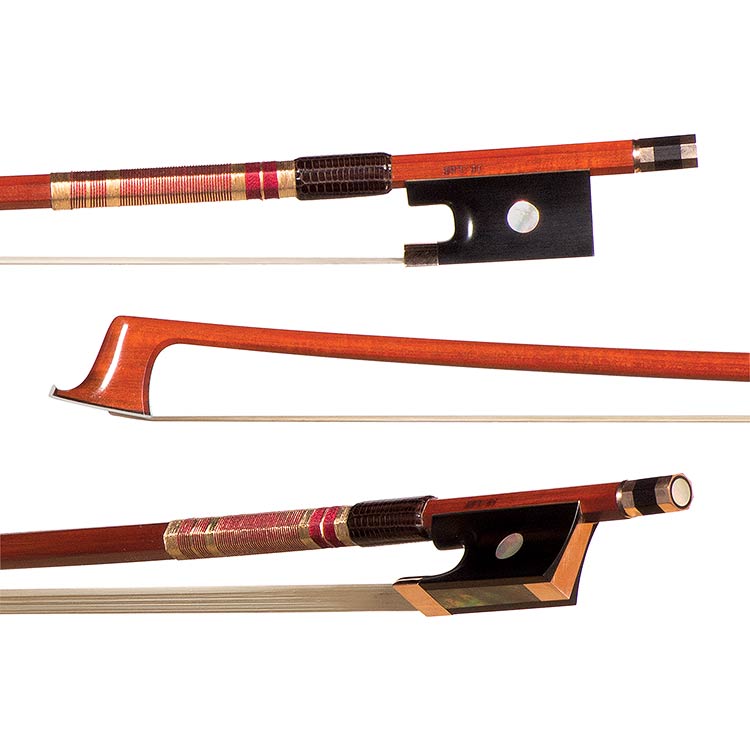 Featured Viola Bow
About JianFeng Li
Chinese bow maker JianFeng Li studied with celebrated American bow maker John Norwood Lee. He currently works from his studio in the port city of Ningbo in northeast China, and is a member of both the Violin Society of America and the Violin Society of China.
Li's bows (stamped "Lee") have won numerous prizes in international bow making competitions, including Silver Medals for his violin and viola bows entered into the China International Violin Making and Bow Making Competition held in Beijing in 2013. Based on 19th century French models, Li's bows are praised for their elegance and tone production, and are owned by professional players across the globe.
About This Viola Bow
JianFeng Li | Round | Gold and Ebony Frog and Button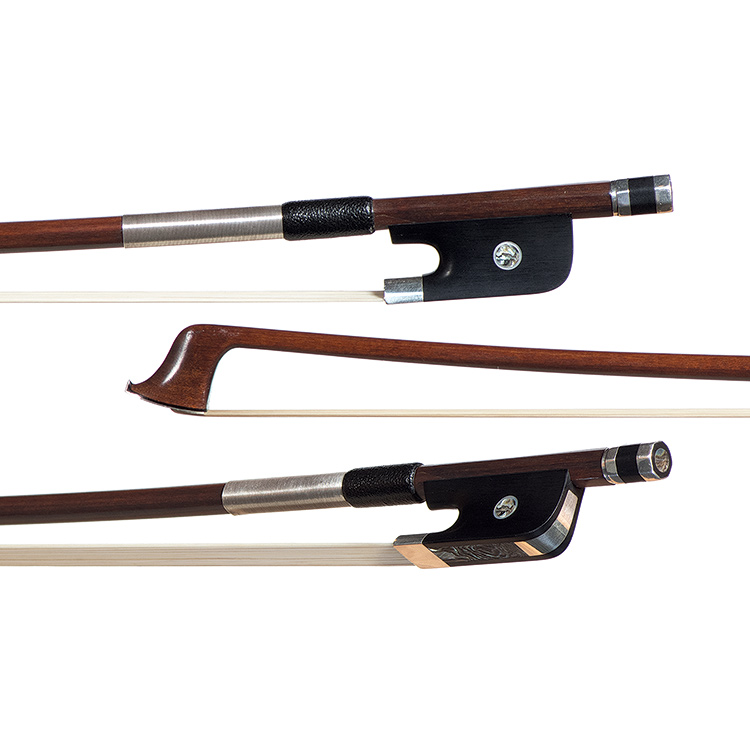 Featured Cello Bow
About Étienne Pajeot
Étienne Pajeot (1791-1849), of Mirecourt, France, is among the most important archetiers of the early 19th century. Son of bow maker Louis Simon Pajeot, Étienne established his own highly influential workshop, where he developed his own models and implemented improvements and innovations in construction. His bows are extremely desirable among professional players and collectors.
About This Cello Bow
This bow is being sold with a certificate of authenticity from Salchow & Sons.
Étienne Pajeot | Round | Silver and Ebony Button | Frog Later | 4/4
Please Note:
Any instrument or bow (with the exception of electric instruments, fretted instruments and "student bows") purchased at Johnson's, whether online or in our shop, comes with the same guarantees and trade-up policies.
Any returns made within 14 days of purchase will be honored with a full refund.
Returns must be in original condition.
If you would like to try instruments or bows in one of our sales showrooms, please contact our sales staff to schedule an appointment.
To schedule an appointment or for more information, please contact our Sales Department at sales@johnsonstring.com or by phone at 800-359-9351. Please follow the prompts for instrument and bow sales.