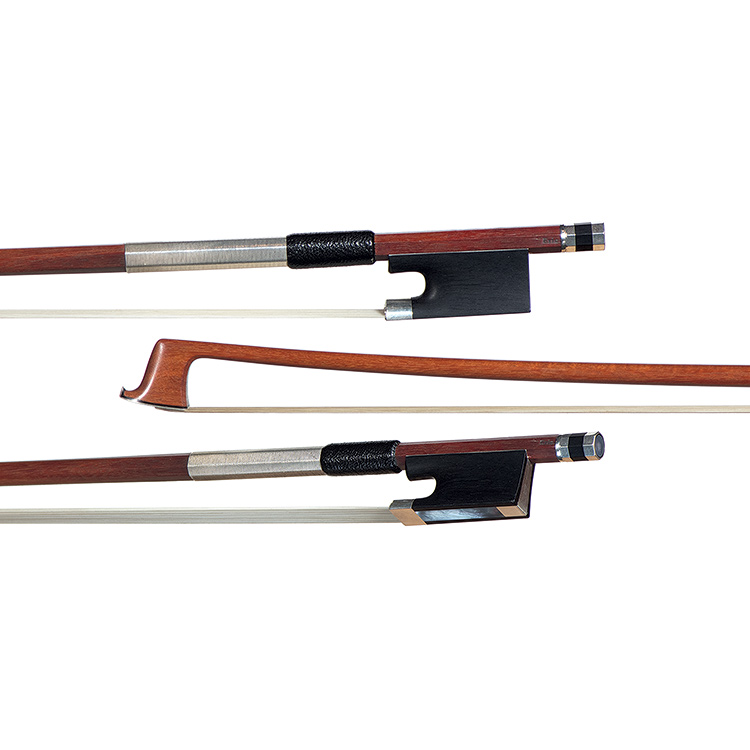 Featured Violin Bow
About Eric Fournier
French bow maker Eric Fournier discovered bow making at an early age. In 1998, he began making bows under the tutelage of Stéphane Müller in Toulouse. He has trained with many other prestigious makers, including Edwin Clément, Gilles Duhaut, Eric Grandchamp, Yannick Le Canu, and Georges Tepho, with whom he currently shares a workshop in Quimper, France. Fournier has won numerous awards for his bows, including two Gold Medals in the Violin Society of America competition of 2014 for a viola bow and a cello bow.
About This Violin Bow
Round. Silver and ebony frog and button. 4/4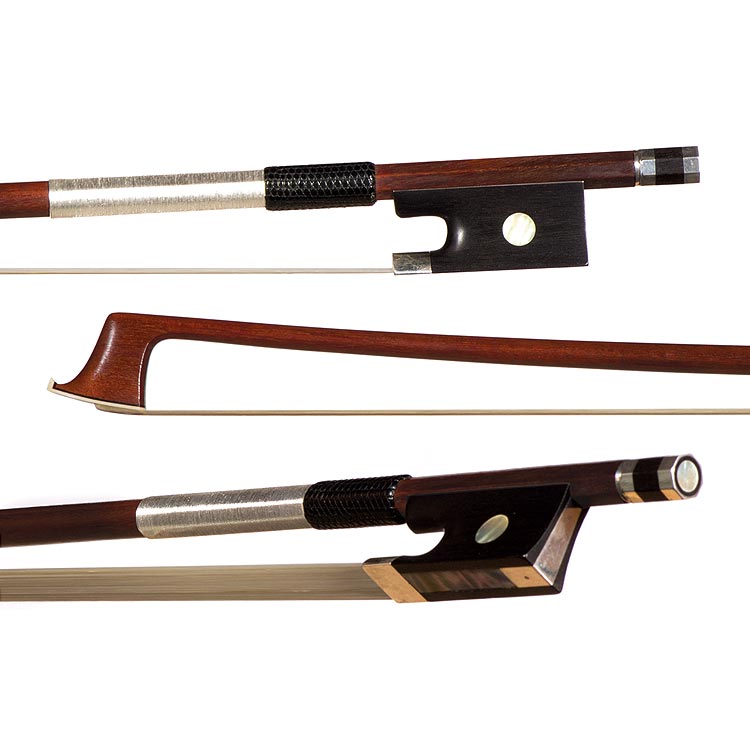 Featured Viola Bow
About Joseph Krosnowski
The bows of American bow maker Joseph Krosnowski have long been favored by professional players, including the renowned cellist Erika Teraoka and violist Kevin Davidson. Among today's leading experts on bows, Krosnowski works as a dealer, appraiser, and maker from his workshop located in Rye, New York.
About This Viola Bow
Round. Silver and ebony frog and button.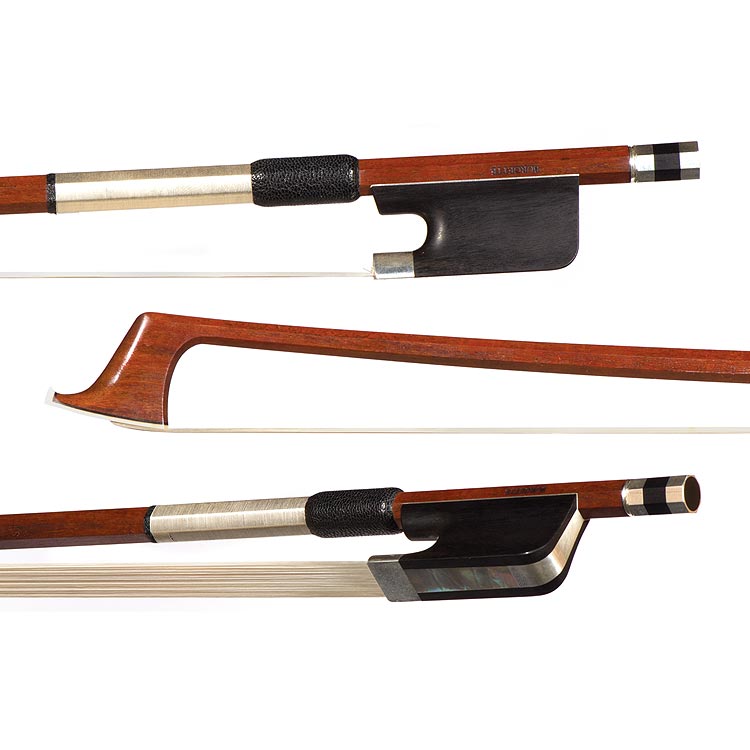 Featured Cello Bow
About Rodney Mohr
Rodney Mohr is one of today's most prolific and celebrated bow makers. He has won numerous Gold Medals at the Violin Society of America's bow making competitions, earning the title Hors Concours, and has served as president of both the VSA and the American Federation of Violin and Bow Makers.
In high demand as a maker and a teacher, Mohr is currently co-director of the VSA Oberlin Bow Restoration summer workshops, and hosts his own series of workshops from his studio in Ashland, Ohio, where he continues to build and restore bows.
About This Cello Bow
Rodney Mohr Workshop Stamped Burgette Octagonal. Silver and ebony frog. 4/4
Featured Bass Bow
About Horst John
When one thinks of quality Brazilian handcrafted pernambuco wood bows, one name comes to mind: Horst John. Founded in 1951 as a precious woods exporter by a 24 year-old German-born immigrant, Horst John became a true pioneer by converting his firm's noble woods operation to bowmaking twenty years later. It was, and continues to be, a reference point of high standards in the quality of its naturally dried process (not artificially force cured). John only used pernambuco wood from a decades-old private stock approved by the Brazilian Environmental Authorities. The company today continues the same practice of using only aged wood.
About This Bass Bow
This Horst John Special German Bass Bow is from their "Classic" line of bows, which copies the bow to the specifications used in the past along with famous engravings and ornamentations from the pre and post Baroque periods. It features a round pernambuco stick, silver-mounted frog, beautiful flower inlay and a silver wound grip. It weighs 138.5 grams.
Please Note:
Any instrument or bow (with the exception of electric instruments, fretted instruments and "student bows") purchased at Johnson's, whether online or in our shop, comes with the same guarantees and trade-up policies.
Any returns made within thirty days of purchase will be honored with a full refund.
Returns must be in original condition.
If you would like to try instruments or bows in one of our sales showrooms, please contact our sales staff to schedule an appointment.
To schedule an appointment or for more information, please contact our Sales Department at sales@johnsonstring.com or by phone at 800-359-9351. Please follow the prompts for instrument and bow sales.