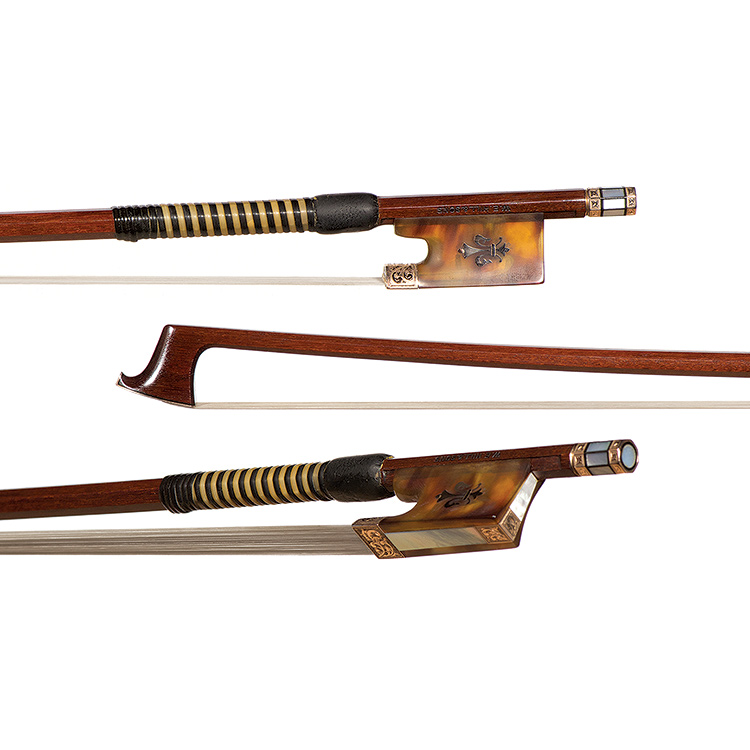 Featured Violin Bow
About Malcolm Taylor
One of the last members of the dynasty of English bow makers of the 20th century, Malcolm Taylor (1934 - 2012) began working for W. E. Hill & Sons in 1949. He established his own shop in Devon in 1973. In 1981, Taylor made a set of bows to celebrate the wedding of Prince Charles and Princess Diana.
About This Violin Bow
Malcolm Taylor for W. E. Hill and Sons | Octagonal | Engraved Gold and Tortoise Shell Frog | 4/4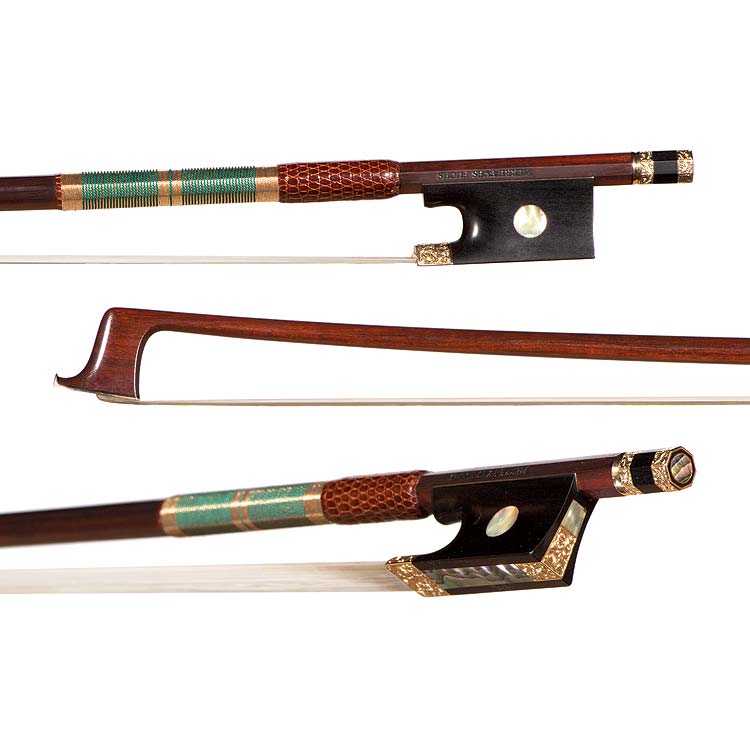 Featured Viola Bow
About Pierre-Yves Fuchs
Swiss bow maker Pierre-Yves Fuchs is one of the most celebrated bow makers working today. He studied with Stéphane Thomachot, Gilles Duhaut, Pierre Guillaume, and Benoit Rolland, and established his own workshop in 1997.
His bows are in high demand among professional players worldwide and have won numerous awards at international competitions. In the Violin Society of America competition of 2004, Fuchs received the unprecedented honor of winning four Gold Medals: one for each of his violin, viola, cello, and bass bows, and earning him the title of Hors Concours.
His bow making style is inspired by Peccatte, Maire, and Pajeot.
About This Viola Bow
Pierre-Yves Fuchs | no.1603 | Round | Engraved Gold and Ebony Frog and Button | 16" and larger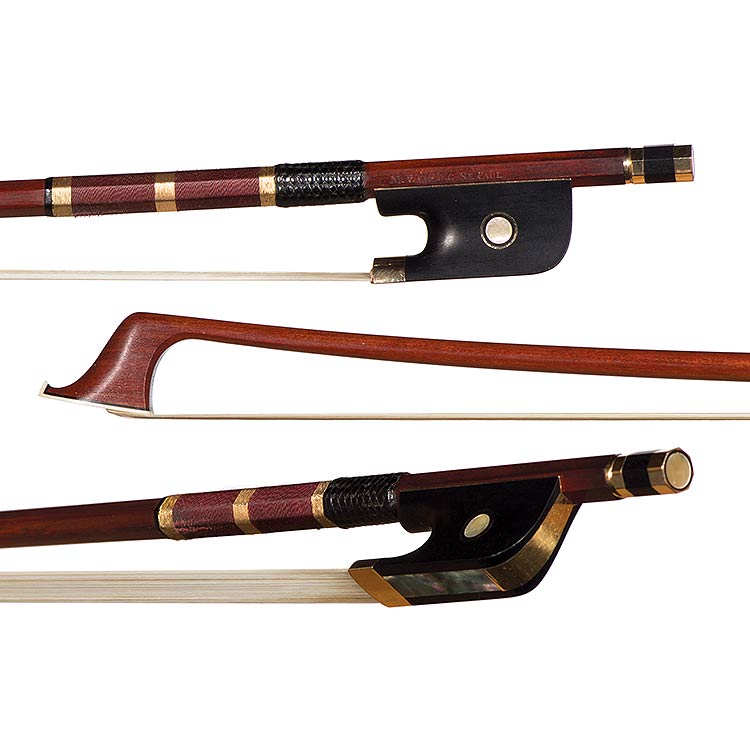 Featured Cello Bow
About Matthew Wehling
American bow maker Matthew Wehling (b. 1962) apprenticed in the workshop of William Salchow in New York, before continuing his studies in France with Benoit Rolland. In 2001, after working for Georges Tepho for several years, he returned to the United States to Port Townsend, Washington, a major center of American bow making, to collaborate with other prominent bow makers. Settling in Northfield, Minnesota, Wehling established his own business where he currently restores and makes bows. Wehling has won numerous awards for his bows, including five Gold Medals and several Certificates of Merit in competitions held by the Violin Society of America since 2006, earning the title of "Hors Concours." In 2011, he won first prize for a cello bow at the Etienne Vatelot Competition in Paris. A regular contributor of articles for Strings magazine, The Strad, and numerous VSA journals, Wehling was also among the bow experts chosen to contribute to the monumental reference book The Conservation, Restoration, and Repair of Stringed Instruments and Their Bows, published in 2011. Wehling's bows are owned by prominent string players.
About This Cello Bow
Matthew Wehling | Round | Gold and Ebony Frog and Button | 4/4
Please Note:
Any instrument or bow (with the exception of electric instruments, fretted instruments and "student bows") purchased at Johnson's, whether online or in our shop, comes with the same guarantees and trade-up policies.
Any returns made within 14 days of purchase will be honored with a full refund.
Returns must be in original condition.
If you would like to try instruments or bows in one of our sales showrooms, please contact our sales staff to schedule an appointment.
To schedule an appointment or for more information, please contact our Sales Department at sales@johnsonstring.com or by phone at 800-359-9351. Please follow the prompts for instrument and bow sales.