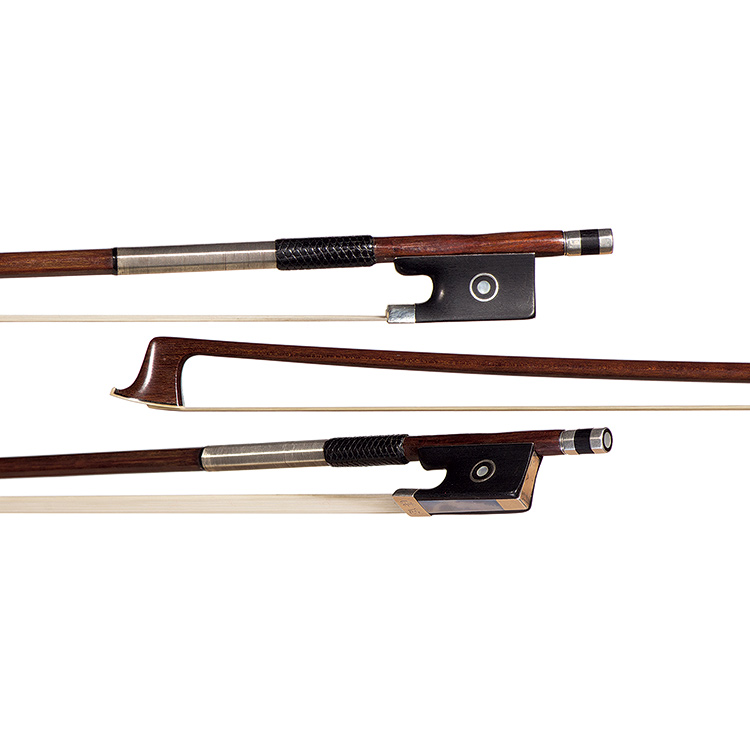 Featured Violin Bow
About Joseph Henry
Celebrated bow maker Joseph Henry (1823 - 1870) was born in Mirecourt, France, where he began his training, before moving to Paris at the age of 14 to work for the violin shop of Georges Chanot. While studying with Dominique Peccatte, who was employed at the famous Parisian workshop of Jean-Baptiste Vuillaume, Henry met Pierre Simon, another distinguished student of Peccatte, with whom Henry partnered for a few years, before establishing his own workshop in 1851. Henry made many bows in collaboration with both Peccatte and Simon, eventually developing a personal style and producing bows for numerous violin shops, including Gand frères, Gand & Bernardel, and Georges Chanot, as well as bows stamped with his own name. His bows are very highly regarded among professional players.
About This Violin Bow
Sold with a certificate of authenticity from Salchow and Sons.
Joseph Henry | Round | Silver and Ebony Frog | 4/4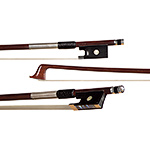 Featured Viola Bow
About Noel Burke
Irish bow maker Noel Burke began his career in 1989, after apprenticing with Charles Espey in the United States, and Stéphane Thomachot in Paris. His bows are owned by some of the world's top orchestral players, chamber musicians, and soloists, including violinists Leonidas Kavakos, Anthony Marwood, Isabelle van Keulen, violist Lawrence Power, and cellist Frans Helmerson.
Burke has won numerous awards for his bows, including six Gold Medals from the Violin Society of America, the Grand Prix de la Ville de Paris for a violin bow, and a Gold Medal for cello bow at The Strad Cello and Bow Making Competition at the Royal Northern College of Music Cello Festival.
Burke is the brother of renowned Irish fiddler Kevin Burke, who plays on one of his brother's bows. He currently builds bows and teaches bow making from his workshop in Carlow, Ireland.
About This Viola Bow
Noel Burke | Round | Silver and ebony frog and button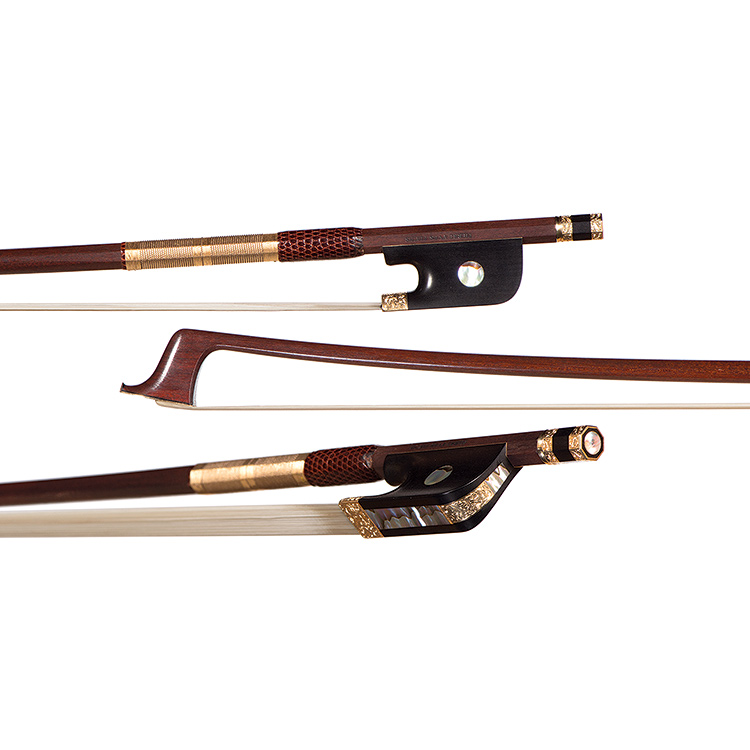 Featured Cello Bow
About Pierre-Yves Fuchs
Swiss bow maker Pierre-Yves Fuchs is one of the most celebrated bow makers working today. He studied with Stéphane Thomachot, Gilles Duhaut, Pierre Guillaume, and Benoit Rolland, and established his own workshop in 1997.
His bows are in high demand among professional players worldwide and have won numerous awards at international competitions. In the Violin Society of America competition of 2004, Fuchs received the unprecedented honor of winning four Gold Medals: one for each of his violin, viola, cello, and bass bows, and earning him the title of "Hors Concours."
His bow making style is inspired by Peccatte, Maire, and Pajeot.
About This Cello Bow
Pierre-Yves Fuchs | Round | Engraved Gold and Ebony Frog and Button | 4/4
Please Note:
Any instrument or bow (with the exception of electric instruments, fretted instruments and "student bows") purchased at Johnson's, whether online or in our shop, comes with the same guarantees and trade-up policies.
Any returns made within 14 days of purchase will be honored with a full refund.
Returns must be in original condition.
Read all about our trade-in policy.
If you would like to try instruments or bows in one of our sales showrooms, please contact our sales staff to schedule an appointment.
To schedule an appointment or for more information, please contact our Sales Department at info@carriagehouseviolins.com or by phone at 617-262-0051. Please follow the prompts for instrument and bow sales.