Jerome Bonaparte Squier 1838-1912
Jerome Bonaparte Squier, sometimes referred to as the "American Stradivari," was born in Cleveland and died in Boston. He began making violins in Lewiston, Maine, then set up his own shop on Washington Street in Boston in 1881. Among his most famous violins are the twelve "Apostles" series and the "George Washington". He experimented a great deal with varnish recipes, the golden brown of his amber oil varnish considered his best. His son, V. C. Squier also became a prolific maker in Boston, Worcester, and Battle Creek, Michigan.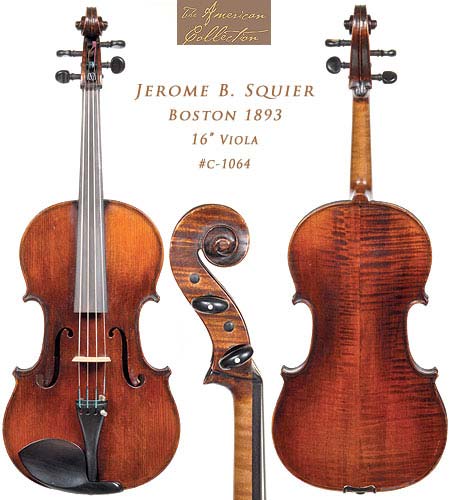 This viola has a beautiful, clear voice which is warm and projecting.