Ole H. Bryant 1873-1943
Ole H. Bryant was born in Thornton, NH and died in Boston. He was one of the finest American makers and most influential teachers. He studied under his father, Charles Bryant, then partnered with his uncle E. F. Bryant while employed at Elias Howe & Co. He also worked at Oliver Ditson & Co. on Tremont Street. In 1910, he opened his own violin shop and violin making school at a prime location: 250 Huntington Avenue in Boston, directly across from Boston's Symphony Hall. Sometimes referred to as the "American Vuillaume," Bryant made copies of the "famous Cremonas," having a plentiful supply of the finest instruments to study as the BSO's principal repairer.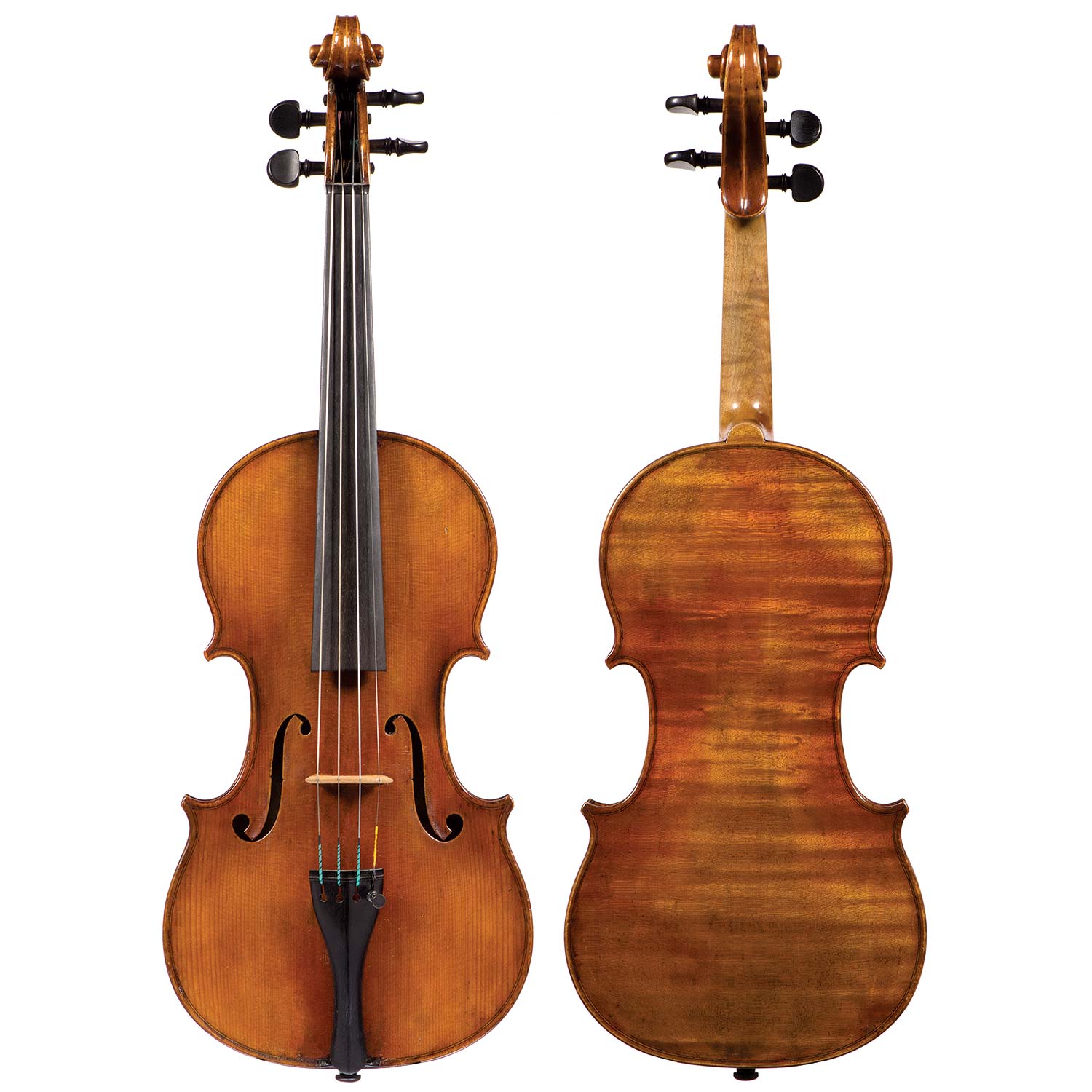 This copy of Stradivari's "Alard" violin, made in 1930, displays the beautiful luminescence of Bryant's famous amber oil varnish. The superb tone quality combines warmth and brilliance, and plays with a lively yet smooth response.