Archibald Somerville Hill 1882-1969
Australian born maker Archibald Somerville Hill, 1882-1969, came to the United States to apprentice in Chicago, then worked as a violin and bow maker in New York City and Toronto. He began his own shop in Seattle and Vancouver in the 1920s, then settled in Yakima, WA in the 1960s.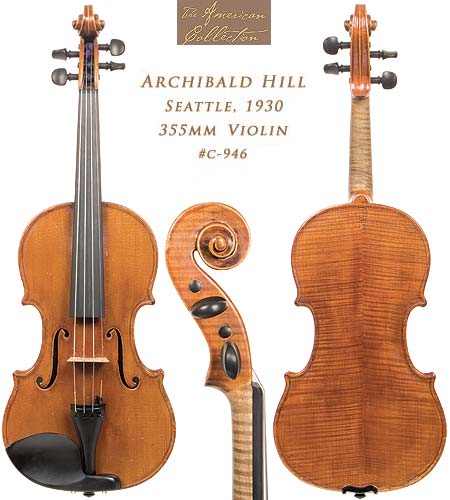 This violin has very prominently figured maple wood on its back, and is attractively varnished with medium golden red-brown varnish. The beautiful tone is hearty, singing, and resonant, with evenness throughout its registers.