Ernest Edler 1900-1950
Ernest Edler, 1900-1950, worked for his father, J. Henry Edler in Boston, who headed the old violins department at Elias Howe in from 1900-1919. The elder Edler opened his own shop, J. H. Edler & Son, when Ernest joined him. We don't have much information on Ernest, only that he was still working in Boston in 1940.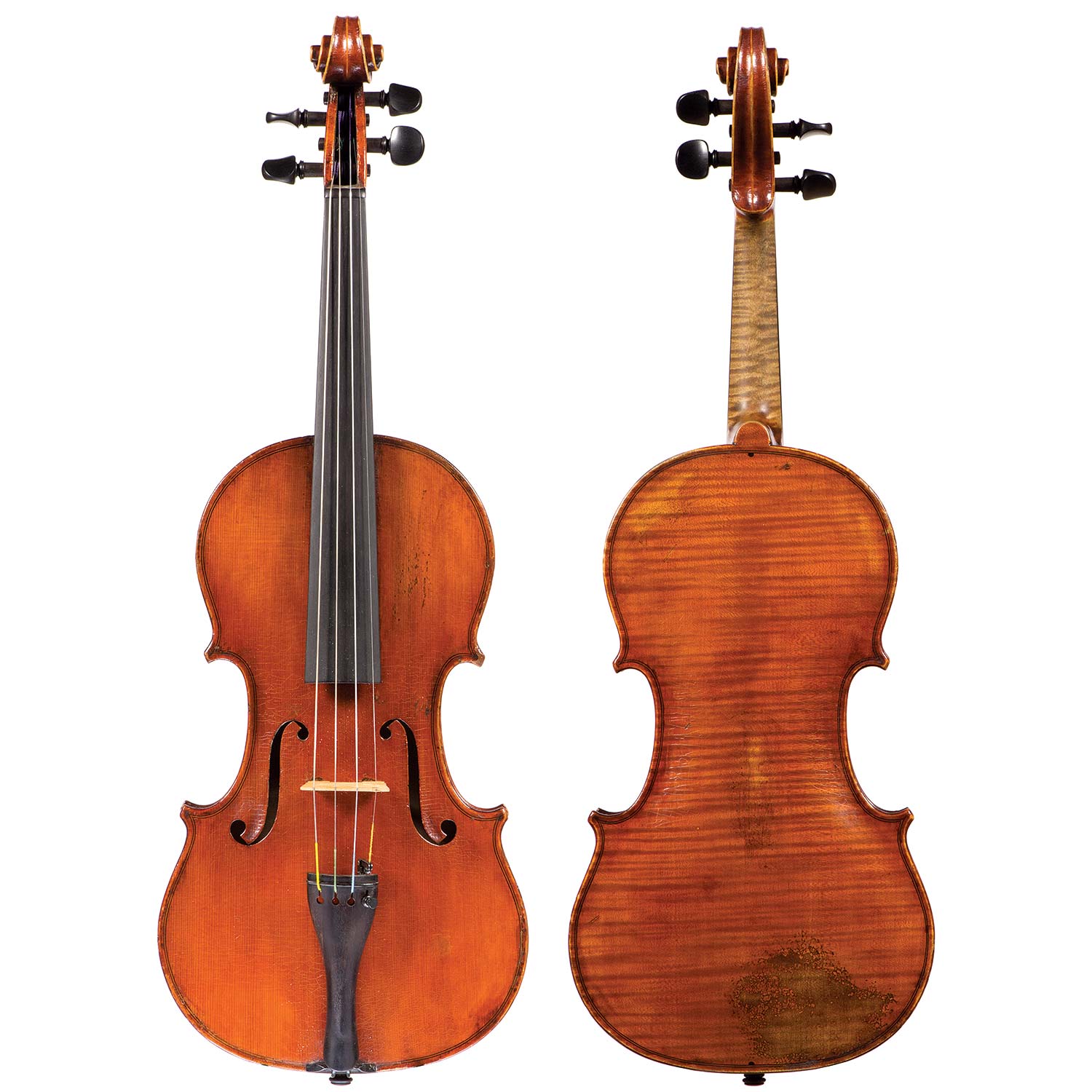 The one-piece quarter-sawn maple back is of medium width and runs horizontally. The orange-brown varnish is evenly applied over a golden ground. The tone is a very attractive dark, bold, and rich sound. The violin's pattern is after Stradivari, but the scroll is cut in a large, thick, del Gesu 'Cannon' style.