Featured Instruments
Johnson String regularly acquires exceptional antique instruments as well as instruments by award-winning contemporary makers. Below are this month's featured instruments available for purchase, home trial, or as an outfit.
When purchasing any full-size instrument, along with a bow and case as an outfit, you will enjoy significant savings.
You can even home trial an outfit to make sure it's exactly what you want. Learn more about creating your own outfit. If you need more information please contact us.
---
Acoustic Instruments Are On Sale!
10% OFF selected Shopmade Instruments.
Create Your Own Outfit Holiday Sale Special.
---
This Month's Featured Violin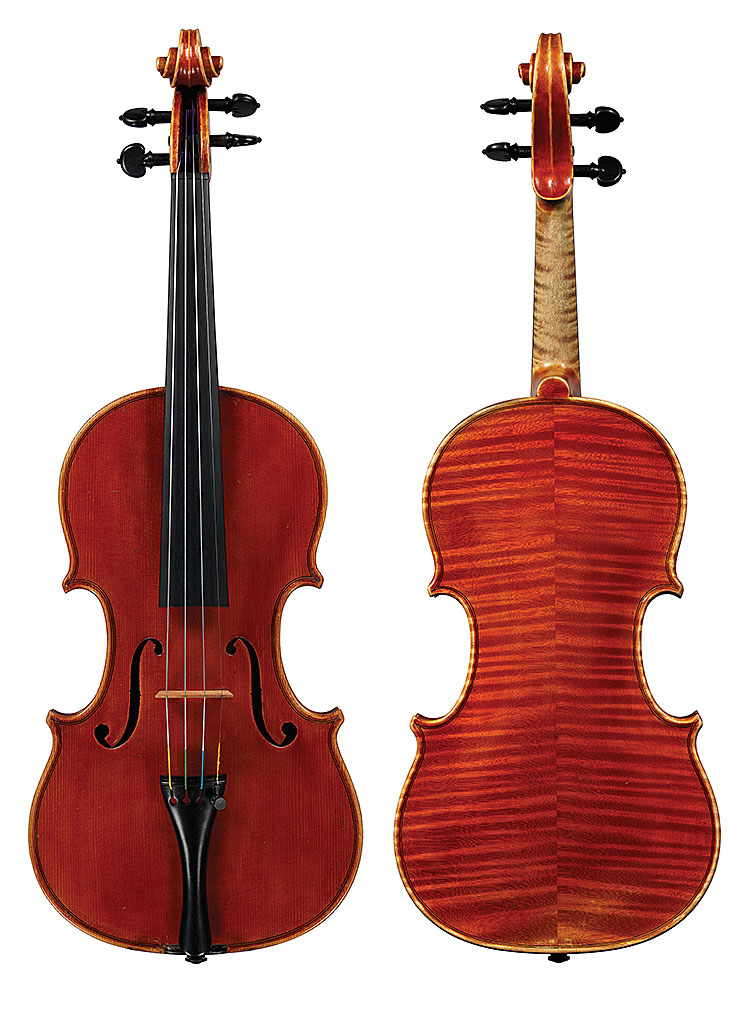 About Piero Parravicini
Piero Parravicini, 1889-1957 Bovisio, Milan Italy was a pupil of R. Antoniazzi and worked for Monzino in Milan 1924-1925. This award-winning maker received medals from Rome 1925 and 1929, Cremona 1949, and Rome 1954. His work is fine and disciplined on classical Italian models and his cellos and double basses are extremely well-regarded. Piero Parravicini is credited with 600 violins, 10 violas, 12 cellos, and 3 double basses.
About This Violin
This beautiful violin from Bovisio (Milan) sounds open, bold, and clear. It is easy to play with a quick response, good measurements and a comfortable neck. The bass is supported and broad, and the upper registers ring freely. The instrument is ideal for those players pursuing a professional career.
Piero Parravicini violin, Bovisio 1952
Shaded golden-orange varnish. 357mm





$25,000.00

---
This Month's Featured Viola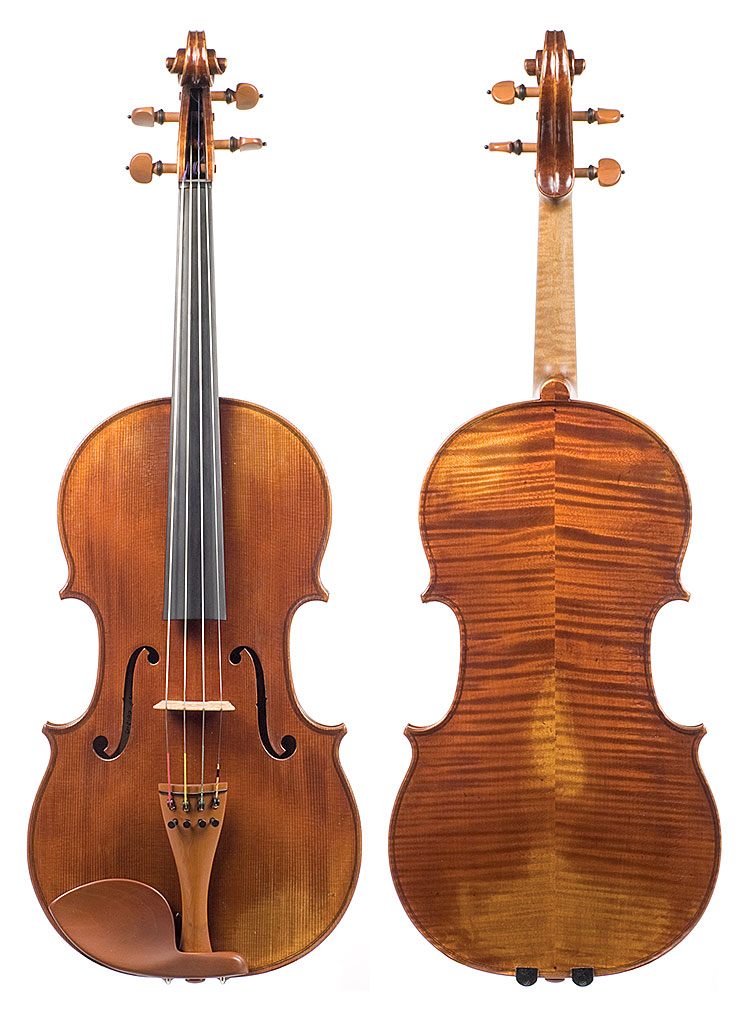 About Thomas Bertrand
Thomas Bertrand trained at the International School of Violin Making in Cremona and studied violin restoration in Germany. In 1991 he opened his own workshop in Brussels where he is well known for his copies of Cremonese and Venetian instruments of the 17th and 18th centuries. His instruments are characterized by superb wood choice, ease of playability, rich tonal qualities, and an Italian-like appearance of beautiful varnish and excellent workmanship. Awards for his work include a Gold Medal at the International Competition of the Violin Society of America in 2006, three "Certificates of Merit" at the 2000 International Competition of the Violin Society of America, and the Silver medal at the Concorso Internazionale di Liuteria Antonio Stradivari (Cremona) in 1991.
About This Viola
This viola sings with a powerful sound that is dark, rich and full. The instrument will suit a player that is more aggressive in their sound production as it can handle a fair amount of weight in the string.
16 1/2 Thomas Bertrand viola, Cremona 2003
Antiqued, shaded golden-orange varnish. 419mm





$15,000.00


more info

---
This Month's Featured Cello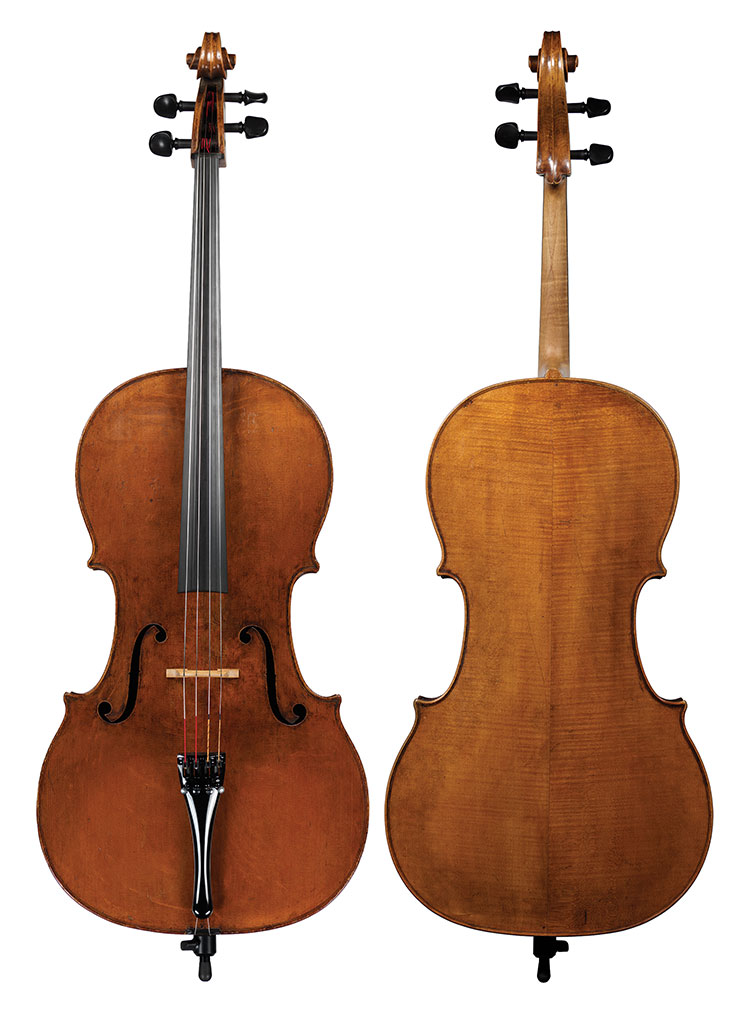 About Prosper(Prospère) Cabasse
Prosper Cabasse was a French maker working in Mirecourt and Paris around the turn of the 19th century.
About This Cello
This cello from around 1820 is a beautiful example of the maker's work, and it has survived in excellent condition. Based on a petite model, it is ideal for smaller players or those looking for a comfortable full-size cello. The cello is easy to play and responds to even the lightest touch. It sings clearly throughout the registers. The tone is broad and warm despite the cello's petite size.
This Month's Featured Bass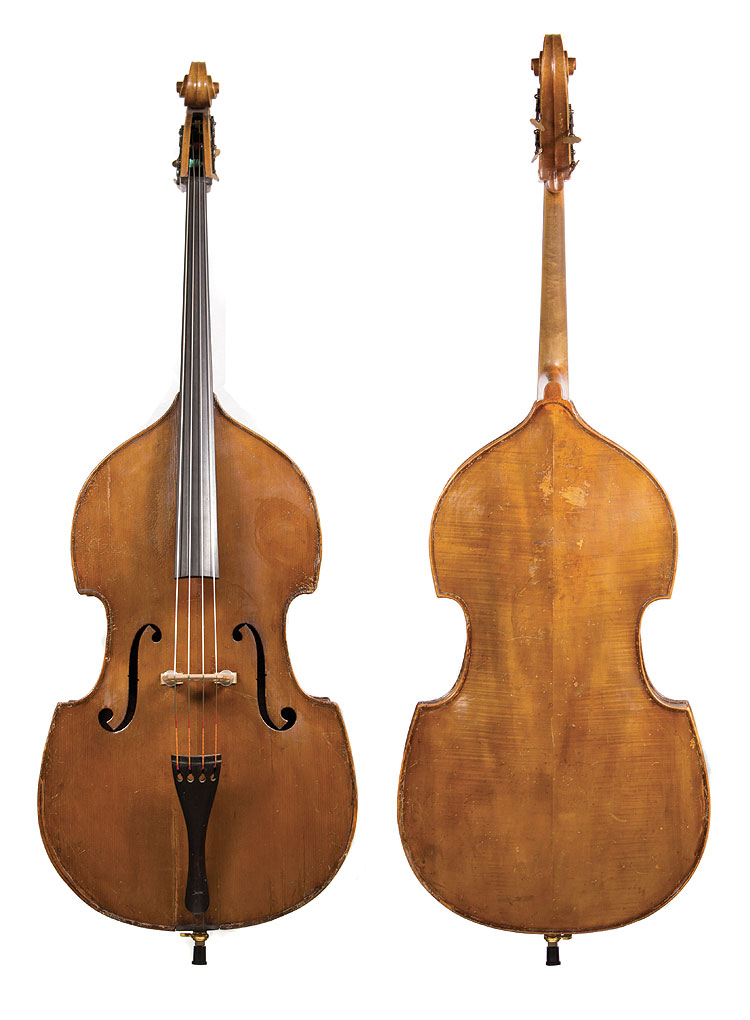 About This Bass
This beautiful German bass is gamba shaped with a round back. It has a full, rich tone and is easy to play.
3/4 German bass ca. 1955
round back, golden brown varnish





$8,000.00

---
Please note:
Any instrument or bow (with the exception of electric instruments, fretted instruments and "student bows") purchased at Johnson's, whether online or in our shop, comes with the same guarantees and trade-up policies.
Any returns made within thirty days of purchase will be honored with a full refund.
Returns must be in original condition.
If you would like to try instruments or bows in one of our sales showrooms, please contact our sales staff to schedule an appointment.
To schedule an appointment or for more information, please contact our Sales Department at sales@johnsonstring.com or by phone at 800-359-9351. Please follow the prompts for instrument and bow sales.